One of the most effective ways of birth control is having your tubes tied (bilateral tubal ligation – BTL) and is usually done shortly after your C-section, giving birth naturally or laparoscopically at a later date.
Getting your tubes tied is 99.9% effective for preventing pregnancy. It is possible however in a small percentage of cases that the fallopian tubes can reform and grow back together. In such a case, the sperm and egg can meet and result in pregnancy.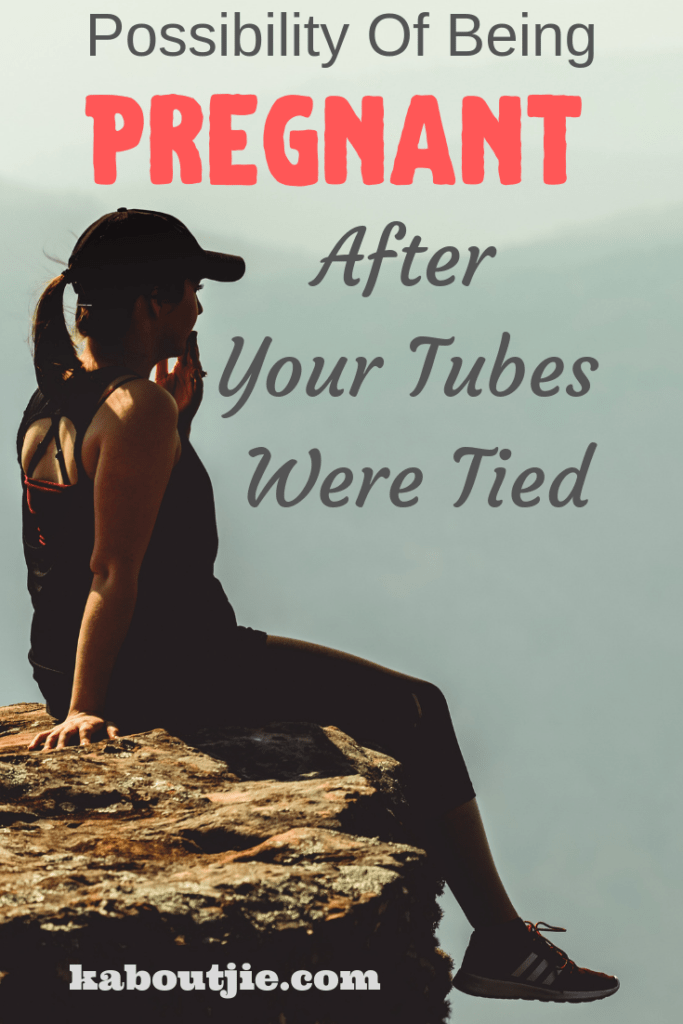 What is an ectopic pregnancy?
In case of a pregnancy occurring after a tubal ligation, the chances of an ectopic pregnancy are more likely. A healthy pregnancy develops in the uterus. But an embryo that implants in the fallopian tubes, abdomen, cervix, ovaries or sometimes previous C-section scar is called an ectopic pregnancy.
If left untreated, it may result in ruptured fallopian tubes, internal bleeding and maternal death. With early diagnosis and intervention however, a woman may have no complications.
If you had your tubes tied and you suspect that you're pregnant it is vital that you consult with your doctor as soon as possible to confirm that you are indeed pregnant and to make sure you don't have an ectopic pregnancy.
Ectopic pregnancies register as positive on a home pregnancy test and women will experience early pregnancy symptoms like spotting, nausea and sore breasts etc. However, two predominant signs are usually abdominal pain and bleeding which appears during 6-8 weeks.
Period changes
As we get older and after childbirth the likelihood of our periods changing are high. However, if your timing is off, you may have underlying health issues which is affecting your menstrual cycle and body. For example, thyroid disease can cause mood changes, weight gain, weight loss, fatigue and changes in your menstrual cycle. If you're not pregnant and the symptoms are persisting, it is recommended to book a consultation with your Obgyn or doctor.