There's no doubt about it: kids will cry. If they're happy, if they're sad, if they're hungry, and the like – tears will happen.
Any parent knows that tears are inevitable for any youngster.
Get ready for the waterworks to stop! With 28 ways stop your child from crying, everyone can be all smiles all the time! From cool Knick knacks and gadgets that will turn that frown upside down to the most basic ways of ignoring a tantrum, try a new way to stop your child from crying with this handy list.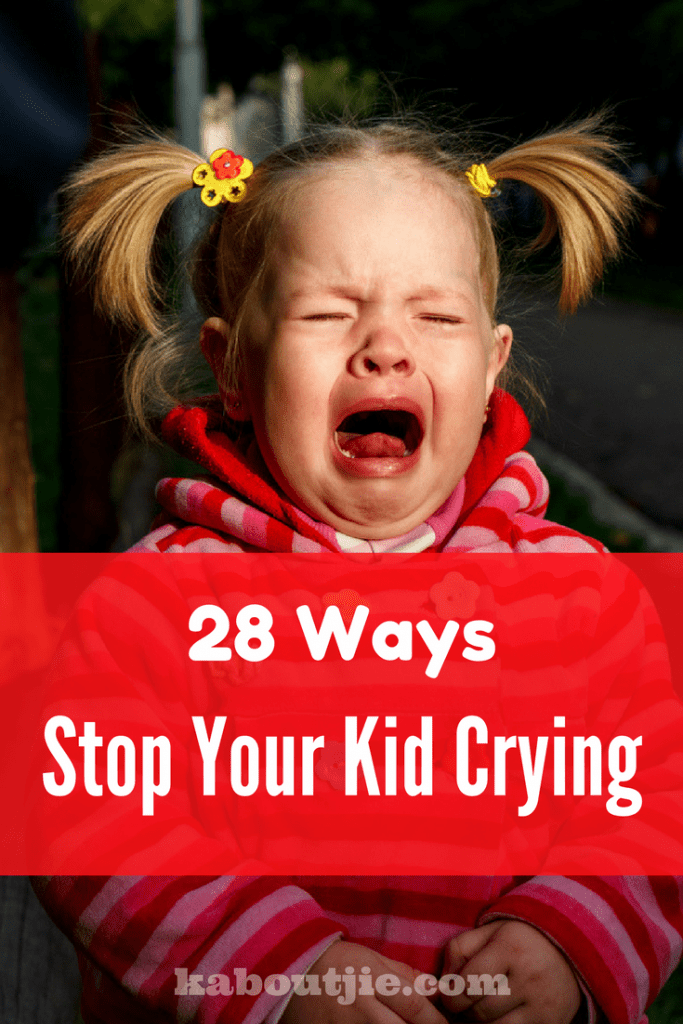 Give the gift of music.
Anyone knows that music is a great way to express creativity. It's a wonderful way to get out any resentment, anger, or frustration – just ask Taylor Swift. If your little one wants to be the next big pop star, give her a toy piano or a harmonica! By letting all her feelings out through song, the tears are sure to be short lived.
Make them laugh with something gross.
Giving them something silly and gross is a way to cut out the tears – at least for now. Farts in a can may seem juvenile to you, but to them it's a way to instantly smile. Giggles will ensue when they have this can. It sounds just like the real thing without the actual bodily function happening. You'll thank us later.
Let them express their creativity
By getting their brains going with an activity, they won't have a minute to be sad. Get their gears turning when you put them on a cool mission. Perhaps you're also feeling creative – maybe arrange a scavenger hunt around the house for your little one(s.) If you're feeling like you want to keep them all smiles on a rainy day, a science kit or jewelry making kit is a perfect way to keep them happy.
Give them something cuddly.
Provide your little one with their new best friend to keep their grin permanent. By latching onto their furry companion, they will instantly be provided with comfort. Take it to the next step – a life size bear or monkey is sure to fill him or her with complete joy.
Make them feel like a superhero.
Your little one can save the day. If they are dressed like their favorite superhero, they will know that tears aren't allowed. Those who defend others from evil must stand tough and not cry. By giving them a cape, a mask, or a costume, the waterworks will be entirely nonexistent.
Have guest appearance by their favorite character
Children love their movies and TV. Throughout the media, there are often characters they relate to. By providing them with a character from their favorite show or movie, no tears will be found. From cardboard cutouts of Elsa and Batman, to dolls and action figures, any youngster will love to play with their number one idol. The tears will be left behind in no time.
Fill their bellies with something sweet.
Does your little one count down the days until Halloween? If they're a crying candy bandit, there's no better way to stop them from crying than with a candy box subscription. From 3 months to 6 months to 12 months, no need for tears when there is something sweet to look forward to.
Or fill their bellies with their own creation.
Got a contender for the next Chopped Junior? You know if you have a master chef on your hands that nothing makes them happier than being in the kitchen. Get them this toy play set and they are sure to smile. No tears in their future when they spend their days cooking and grilling. While they can't sauté their way into a great gourmet meal just yet, get them prepped for their future career early.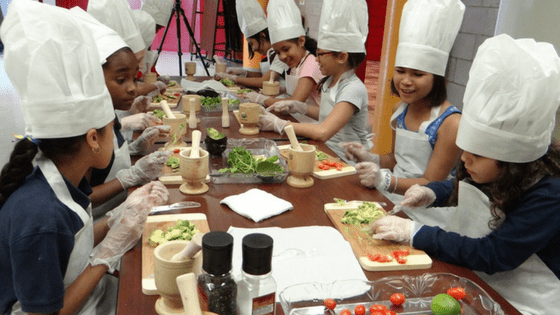 Provide them with a sweet ride.
What better way to calm down your child from their latest upset with a nice toy jeep or hummer? These play cars have gotten bigger and better since you were able to cruise around in these sweet automobiles. There will not a tear shed in your direction when you give your little one the gift an awesome car.
… Or a quick getaway!
Are they a speed demon? Reckless and ready for adventure? Make sure that they are covered in safety and fun. What makes a kid smile more than a large vehicle set for a lot of activity and enjoyment? With a motor scooter or a dirt bike, the only tears that may be shed are the ones that they give themselves through injury. (Don't worry, these vehicles are super safe!)
Crack them up with a silly story.
Provide them with a book to open their mind and take their mind off their sadness. If they are crying, give them a book with weird and gross facts to make them laugh.
Let them play with their food.
Get the giggles going when you give them a funny fork. No tears will be anywhere near your little one when they can play with their food. The funny fork extends so that they can jokingly steal food off their neighbor's plate.
Give them something to teach responsibility.
A virtual pet is sure to clear up their crying. By giving them a sense of responsibility, they will have something to love and care for. When they put all their time into this robot animal, tears will be a thing of the past.
Make your little one feel like royalty.
What better way to lift their confidence than with a pretty princess set? Fun with friends and family, it consists of everything they need to transform themselves into the princess that you already see them as. She will instantly feel happier when she is dressed and accessorized as royalty that crying won't be a word in her vocabulary.
Provide them with a job to do.
Give them a chore or a task and their mind is sure to be focused. And by keeping them focused, no crying is going to take place.
Walk away.
This one pretty much speaks for itself. By doing nothing, eventually your child will tire themselves out. They are sure to stop when they realize that their tears are unwarranted and unnecessary.
Do a craft.
Kids love art projects. When they channel their inner Picasso, happiness is sure to follow. Cure the crying blues with a quick and easy craft.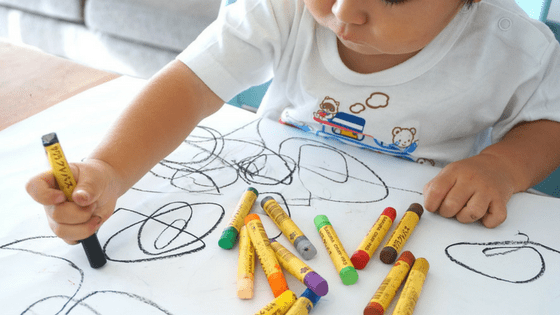 Cultivate America's Next Top Model.
Give your little girl a lovely beauty kit. With this set, she is sure to feel pretty. Her and her friends can give each other makeovers with an easy to use box. Tears are not an option here – who wants to cry all their makeup off?
Get them started on their own home improvement project.
With toy tools and accessories, they can get their house in order. From chainsaws to tool boxes, give them something to focus on. No room to cry when they're acting like Miss or Mr. Fix It. Or how about keeping a doll house handy that can be played with ONLY when they stop crying.
Supply them with their own space.
Give them their own place to relax. From chairs to home décor, they can kick back and unwind. With a great place to destress, they can be sure that today they are tear free.
They can be reckless.
From bikes to scooters, any child can get active. Being reckless is easy with these safe active objects. They'll enjoy the rush of adventure and it is sure to make them a happy kid.Get their game on.
Playing a board game is a great way to bond and laugh. Even if they don't win, they can still enjoy their time with you. The loser is not allowed to cry when you provide them with any fun board game like headbands.
Solve a puzzle.
Put their brain to the ultimate test. By solving a puzzle, a sense of accomplishment becomes your child. Your youngster will be satisfied and happy, no tears here!
Give them a different type of silent treatment.
If your youngster is crying and is super young, there may be only one way to stop them. Until they calm down, give them this silly pacifier. This cheap yet sassy pacifier makes it look like they have two front teeth. Even if they haven't grown in yet, give them this great pacifier to tone down the tears. This literal approach to stop your child from crying is also a funny one.
Let them escape with a book.
Even as an adult, sometimes you need to escape when you are sad. Providing them with storybooks from the bookstore or the library is sure to guarantee no crying. Keep them smiling by wrapping them up in a great book.
Get them outside.
When you were little, the best part of it being warm out was playing outside.  Make sure that your children can re-live this tradition. While most youngsters spend their time inside on electronics, you can start a new generation of healthy living. No crying will happen when you provide them with a trampoline! A childhood staple, the trampoline will make sure crying isn't even a thought in the children's heads.
Talk to them!
Sounds too easy, doesn't it? However, experts have said by getting down to their level and speaking with your child, both of your feelings are validated. If you have an easygoing little one, speaking to them is sure to rid their tears.
Spin their frustration away.
Remember – this is 2017. Fidget spinners are all the rage. Whether girl or boy, give them a gift that will de-stress them. If they are crying from anger or stress, this is the perfect way to let it out.
---
About The Author
KidsParties.party is an exhaustive birthday party directory for parents to help them find fun local entertainment services, party entertainers, party venues as well as unique birthday party ideas. They have just launched their online store to buy unique birthday party gifts.
Follow Kids Parties on:
Facebook / Twitter / Google Plus / LinkedIn / Instagam
---