Car insurance has been given a bad reputation.
This is mainly because apart from additional car expenses like; financing, petrol and maintenance, car insurance is seen as an "unnecessary" expense as it's never useful until you need it.
And, while that might seem like the case, just like health insurance or a funeral cover, car insurance is there to protect you in the case where the "unexpected" happens. Crime is an ongoing factor in South Africa, with hijacking higher in 2020 than it was in 2019; something we cannot control. So, ensuring your first vehicle should be made a priority regardless of if it's new or a second-hand vehicle.
Below is a detailed explanation of vehicle financing for a pre-owned car.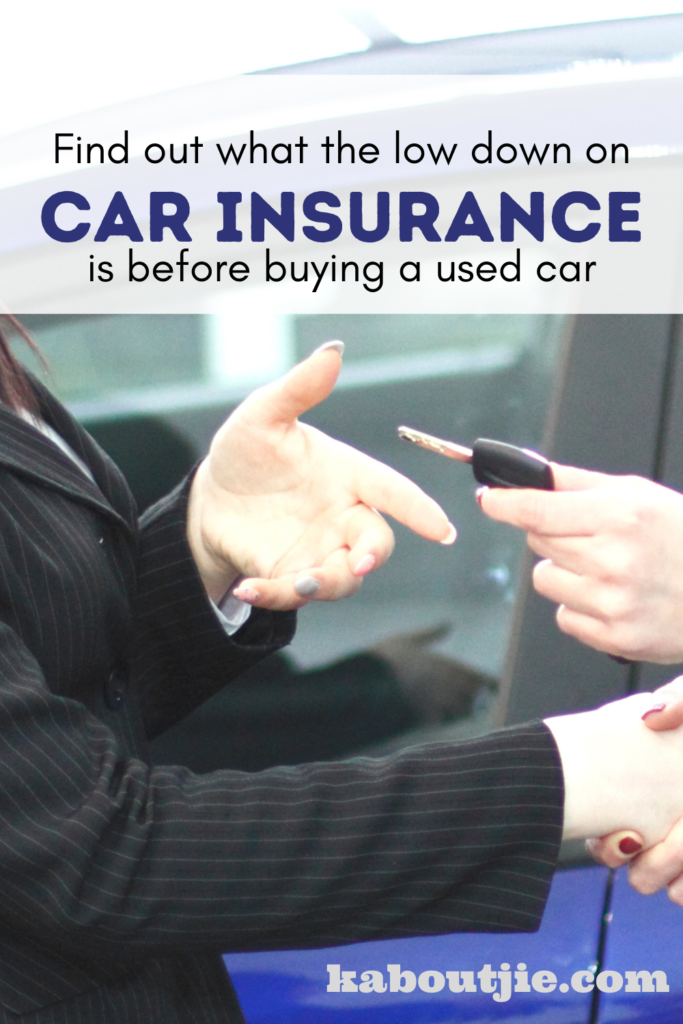 Car insurance companies all have different premiums which are dependent on how much you can afford. But there are three standard premiums apart from the additional cover, which are:
Comprehensive cover
Comprehensive car insurance is what is expected by lenders when applying for vehicle finance. Lenders won't let you drive out of the showroom floor with a vehicle that is uninsured. This is because, up until you finish your repayment, the vehicle is still owned by the lender and should you find yourself in a scenario where you are involved in an accident or hijacking after you get your vehicle, applying for car insurance can give you peace of mind as the policy will cover it.
Although this car service plan insurance is costly, it has the most benefits.
Accidental cover which covers accidental damage, theft, hijacking and third-party liability claims.
Service cover which covers hail damage, windscreen damage, factory-fitted sound systems and accessories.
Covers full or partial amount for third party damages.
Other insurance packages come with special risk cover, which covers for vehicle repatriation, assistance for the road, your home, medical or trauma, entertainment, legal and storage needs.
Third-party, fire and theft cover
This is an affordable cover that protects you against three main issues; car theft, fire and third party damages. This means that you are not covered for damages you may experience on your vehicle. Although it is a more affordable option, you will be left in a predicament should your car be written off in an accident. As you will be left with no vehicle, yet are still liable to make the payment each month.
Third-party cover
This cover is seen as the most affordable option. However, it only protects you from third-party claims. When you have a second-hand vehicle, this type of cover is not advisable. Second-hand vehicles are more prone to breakdowns or repairs and having this insurance, or the third-party, fire and theft cover will leave you in a financial predicament. This is why it is advisable to have comprehensive coverage even after you've done with financing, as it ensures you are protected financially, should anything happen to your car.
Things you need to know about insuring a used car
Firstly, your premium will be different from that of a brand new car.
For instance, because you have a pre-owned vehicle, your premiums will be lower. This is mainly because your vehicle's Insured Declared Value (IDV) which refers to the maximum claim your insurer will pay if your vehicle is damaged beyond repair or is stolen will be lower. This is one benefit of purchasing a second-hand car as you get to save money. However, most older vehicles don't come with the latest safety features, which make them a high risk of theft and hijacking. As the new owner, you need to find insurance that will cover events of theft, as well as install security features. Lastly, as mentioned in the previous point, although it is cheaper to repair second-hand cars, they are still more prone to breakdowns and having a premium that covers that will be helpful in curbing vehicle expenses. Additionally, when buying a second-hand vehicle, you need to do the following:
Decide if you're going to apply for new insurance or take over the premium the previous owner had. It is advisable to take your own premium as it can be a hassle, changing the premium before the term of the policy ends.
The insurance company will require a car inspection to check the condition and age of the vehicle. They will also look to see if your vehicle parts are easily accessible and if you have safety features installed.
Things that are usually not covered
When looking at car insurance estimates in South Africa, as well as what you're covered for, there are a few issues that you will need to pay for out of your pocket. This includes wear and tear, services not covered by insurance, or intentional damage. For those reasons, you must check to find out what is covered, even if it is not comprehensive coverage. If you get cover with the lender who is financing your vehicle, you can get additional assistance that can be beneficial; assistance such as cover for any shortfalls between your insurance payout and settlement, as well as cover for minor exterior and interior damage such as dents, chips and small scratches. You might also get a courtesy car should your vehicle need to go for a service, experience mechanical breakdown, theft, or in the event, your vehicle is written off. Lastly, a tracker service, which will help protect and monitor your vehicle and more depending on what the lender has to offer. It's always in your best interest to find out what is on offer so that you are secured, especially with second-hand vehicles that require more attention.
How is your vehicle's value determined
Several factors determine the cost of your cover. For example, the value of the vehicle, the colour of your vehicle, your age and how long you've had a license, the safety of your parking and where you reside (is it parked outside or in a garage), whether you've made any previous claims, and lastly, the excess you choose, which is the amount you'll be responsible for in the event you make a claim.
Insurance costs can vary, this is because insurance companies factor in the availability of the vehicles, the price of parts and their availability, it's reliability, safety features, and whether it is an economical, or a luxury car. Here are the cheapest, most popular cars to insure in South Africa.
Opel Corsa and Opel Corsa Lite<
Toyota Tazz, Corolla, Yaris, Auris
The Volkswagen Polo and Golf
Final thoughts
Buying a vehicle can be overwhelming as there are many factors you need to consider. Especially when you don't know what to look for when buying a second-hand car. But, since you've chosen to save and buy a pre-owned vehicle and know more about insuring your car, you are already on the right track of finding a vehicle you love that will also fit your needs as well as your budget.
Happy driving!