The chocolate game is the best game ever to play for kids parties. My mom always organised this game for our birthday parties when we were little and I am so surprised that hardly any kids or parents I talk to know about this game. It gives me great pleasure when we throw a birthday party for our kids to teach them how to play.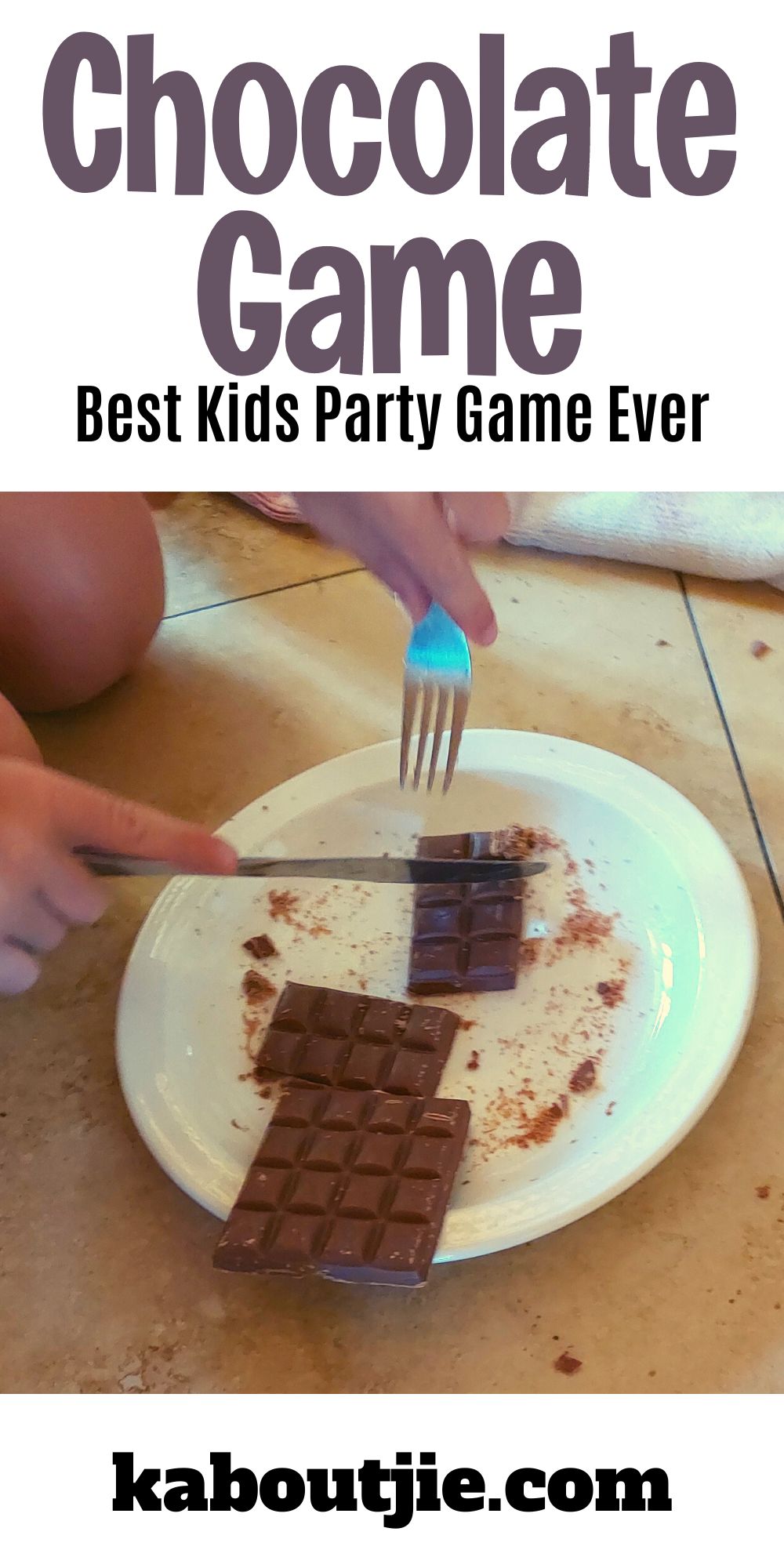 Make sure to put a few slabs of chocolate in the fridge the day before the party, it is important to have the chocolate hard so that it is not easy to cut with a knife and fork.
You will need the following:
a few slabs of chocolate
a hat, scarf, or sunglasses (we use a cowboy hat)
a knife, fork, and plate
dice
Here are the rules
The kids sit in a circle. The plate, knife, and fork go in the middle of the circle with a slab of chocolate on the plate.
The kids take turns to throw the dice and when a child throws a 6 they need to put on the hat and cut the chocolate with a knife and fork. They are only allowed to eat one chocolate block at a time, with the knife and fork, no hands allowed.
While the child with the hat on is trying to eat the chocolate the dice must continue to be thrown until someone throws a 6 and takes over eating the chocolate.
This game is tons of fun, and always has the kids screaming with glee and shouting in frustration. Check out the short video clip at the top of this post to see how the kids go wild.