Tonsillitis is inflammation of tonsils which are caused by both viruses and bacteria.
Symptoms Of Tonsillitis
The most predominant symptom of tonsillitis is a sore throat. Young children may refuse to eat due to the painful nature of tonsillitis.
Other symptoms may include drooling as a result of pain or difficulty swallowing.
Bad breath or fever symptoms.
***Disclosure -The links in this post may contain affiliate links and I may receive a small commission if you make a purchase after clicking on a link.***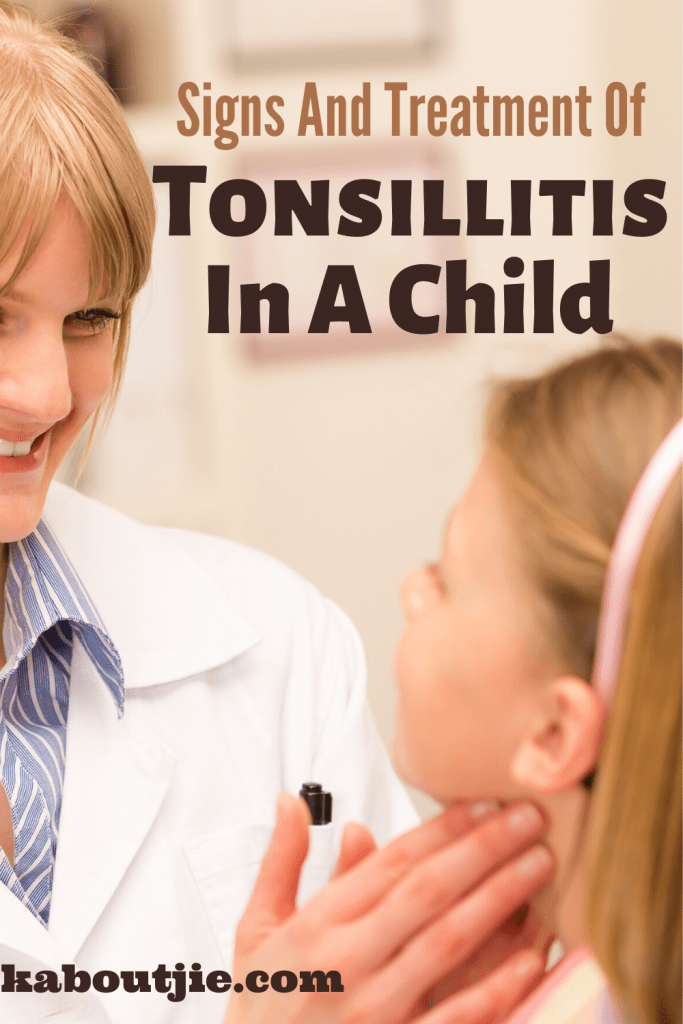 Treatment Of Tonsillitis
Symptomatic treatment is required for causes which are viral. If the tonsils are swollen and have the appearance of large white sores, the child will need antibiotics for effective treatment of bacterial infection.
The general rule is to try and keep the tonsils for children under the age of four. However, if a child has recurring tonsillitis with a bacterial infection in the throat, which is making eating properly difficult, impacting their growth accompanied with snoring due to a child battling to breathe, the doctor will suggest removing them.
Natural Treatments For Tonsillitis
A soothing drink of chamomile tea with honey and lemon and sucking on ice lollies can soothe and heal an inflamed throat.
Gargling with a quarter teaspoon of salt dissolved in 250ml lukewarm water can also help if your child has accomplished gargling yet.
Running a humidifier or steaming can also help.
Consulting a homeopath about Byronia and Lachesis Muta can also help remedy sore and inflamed tonsils.
When Is It Necessary To Seek Professional Help For Tonsillitis?
It is vital to treat a sore throat. When left untreated the risk of secondary infections like rheumatic fever is higher. A peritonsillar abscess, also known as Quinsy is another complication which can occur with leaving tonsillitis untreated. In such case, treatment will involve surgery.
Be on the look-out for the following signs:
A child stops talking
Refuses to eat
Experiences persistent sore throat and fever symptoms
In such cases, a medical professional needs to be consulted.