A primary care doctor is the one who over time learns your medical history and how you react to different medications. The primary doctors knows what kind of diet you maintain, what kind of lifestyle you live and your preferences for treatments. A primary healthcare doctor is a necessity as you can decrease the risk of heart diseases, cancer and stroke as the primary doctor will be aware of your health condition at all times and guide you accordingly. It is important that you find a good primary care doctor and in this article we will give you ten tips in doing the same.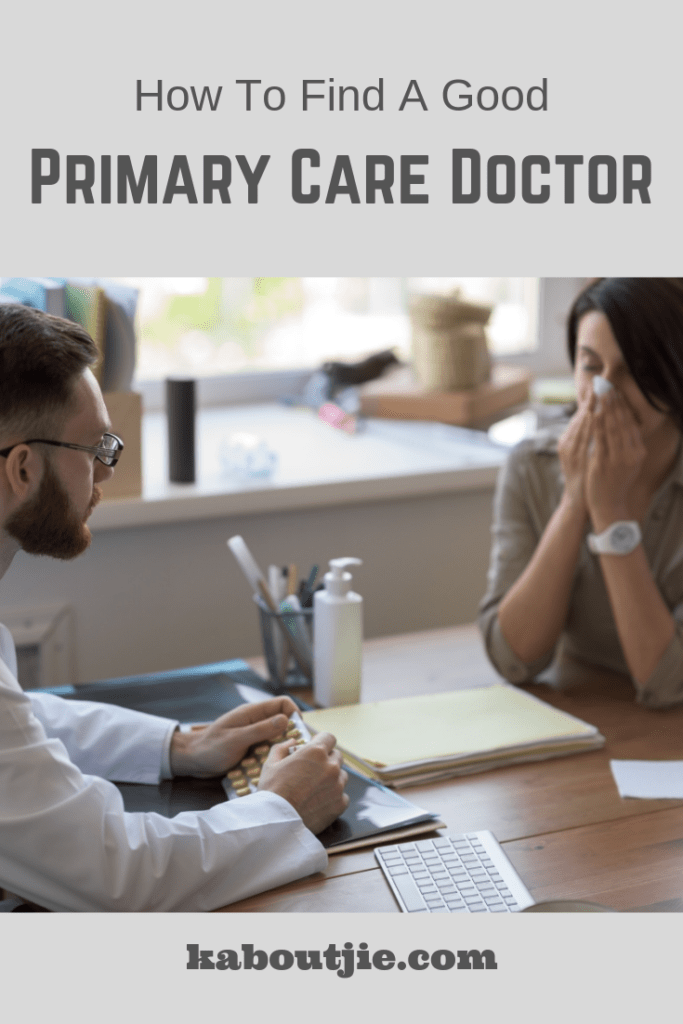 Look for public opinion: This is the first step towards finding your primary care doctor. Talk to your friends, neighbors and family members to identify a highly skilled professional whom you can trust as your go to person for any health related issues.
Location is a factor: When you are looking for a healthcare provider, you should keep in mind that you don't settle for someone who is 20 miles away from your home. Look for a doctor within an easily reachable range so that the doctors comes handy in emergency situations. Another added benefit is it will save you from being late for an appointment.
Check if you have the coverage: Most doctors are generally listed in the insurance list, yet it is wise to check with if the doctor is listed in your insurance list. And if you are having a traditional Medicare then you can call the doctor's office to check if they accept Medicare patients.
Quality check: Check the quality of service that the doctor you are opting to go for provides. You can check the reviews online and you can also compare the ratings of a specific health care provider with other health care providers of your region. Also check the certifications that the healthcare has acquired in its span of working. All these things are important as it adds value to your choice.
Make a cold call: You can call the doctor's office to get the first impression of their service and a lot can be known from how the conversation goes. You can also identify if the staff there have the patience to service clients completely.  It is important that you ask questions regarding the services provided and the functioning and working hours of the office on the call, all these will give you the information required to weigh several options in determining which primary care doctor will be the best for you.
Schedule a meeting: Schedule a meeting and be there on time to see if the meeting takes place on time and if the staff and doctors are responsive with your queries. Also collect the doctors email for future use. Though all doctors won't be entertaining a meeting because of their busy schedule but you can always ask for one.
Your needs should be your priority: Health needs vary from person to person and such needs also keep changing with age. Ask your primary care doctor about their areas of specialty and their areas of interest. Some doctors are sports specialist, some are heart or diabetes specialist, so it is wise to check for their specialty. If will be wise to see a geriatricians if you are a older patient.
Availability: Availability of a doctor is something you should certainly check before choosing a primary care doctor. The availability matters because it can be frustrating to be waiting for days or weeks when something has happened to you and your need to consult your doctor as soon as possible. People love to choose doctors who are available every two or three days.
Make sure your doctor takes time: If a doctor makes his or her patient feel rushed then certainly it is not good from a patient's perspective. In such a case, a patient might forget to mention some important aspect to the health issues. A good doctor will always listen to you patiently first and then will come up with the next step.
Gender preference: Now you might not be a very open person and the gender of the doctor might play a role in letting you discuss all the things openly. If it important to be comfortable in discussing certain things with your doctor. Hence, make sure to choose the doctor of the gender preference you are more comfortable with.
The doctor's office: No want wants to go to a doctor's office and find it looking funny. Don't fall for the nice decor or a better looking office than the one you last visited. If your doctor has a old school office but promising treatment than that counts more than a funny looking highly decorated office.
Uses technology: With the advancing world medical practitioners are also using technology more to better manage patient details, if your doctor's office uses technology to keep you updated with all the information and appointments, etc. Then this is certainly a good thing unless they use technology to replace personal interaction.
Receptionist: Always have a casual chat with the receptionist as it helps in finding a good doctor. If the receptionist or the support staff seem to be rude then it is safe to say that you won't like the doctor or the services either.
Value your own time: No one likes to wait in a doctor's office for long hours unless you are late for the appointment and have been kept on hold as you couldn't make it on time because of your busy schedule. But if there are too many people waiting in the room then this might mean that the doctor himself is the one who isn't punctual and that can surely cause a problem.
These were our fourteen tips to help you find a favorable primary care doctor who can take care of all your medical needs. Hope you have found it to be useful and we expect that it helps you.