Being outdoors is just the best way to spend your free time as a family. Spending some time and money on making your yard safe for your kids and a comfortable and fun place to spend time will be a great investment.
Kids love playing outdoors and they will be healthier for it too rather than being stuck inside watching tv or playing computer games. And if you have pets you will need to make sure that your yard is a great place for them too!
Here are some ways to make your yard as appealing as possible:
Fence Your Yard In
Make sure to have your yard fenced in as soon as possible. The number one reason for this is safety – for your kids and for your pets too. The next reason is for privacy – you will be able to do fun activities with your family without feeling like you are being watched by anyone passing by.
Make An Undercover Area In Your Yard
One of the first things you should do is make part of your yard undercover. The best place is to add a roof onto the area where your back door is leading into your yard.
There will be days in summer when the sun is so hot that you and your kids won't be able to be outdoors without getting sun burnt. There will also be days when you plan on having a barbecue and it lands up raining. If you have an undercover area it won't matter if you have rain or shine, you can still spend time outdoors in comfort.
Add some comfortable chairs and a table to your undercover area.
Have An Outdoor Fireplace
Sitting around a fire is always a relaxing way to spend an evening in summer and in winter. Building an outdoor fireplace or fire pit will provide you with many happy memories with family and friends.
There is nothing quite like having a barbecue on an open fire.
Make sure to build it in your undercover area so that the weather won't ruin any barbecues. Stock up on wood with your local supplier, just search for firewood for sale near me – you may be able to buy in bulk and have it delivered. Don't forget to take note of some amazing braai salads too.
Maintain Your Lawn
Keeping your lawn looking great all year round is essential. Your yard will always looks smart plus it will provide your kids and your pets a great place to play every day.
Mow and water your lawn regularly to keep it looking neat and tidy. Visit morninghomestead.com for more information on lawn and garden tips.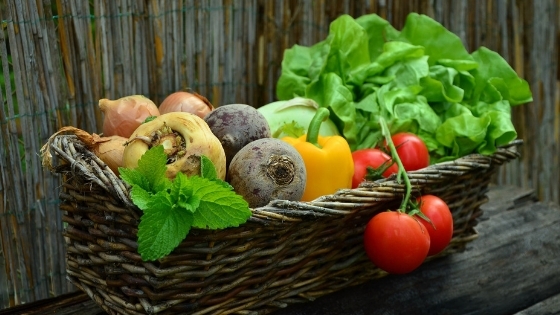 Make A Vegetable Garden
Having a vegetable garden is an amazing feature for your yard. It will provide hours of entertainment and activities for your kids. Trust me they will love growing and picking their own food. It will also work out to be much more cost effective than shopping for fresh vegetables, salads and fruit, plus the bonus is that it will be much healthier and fresher than the store bought food since yours will be organic and homegrown.
Spending time in the garden is good for kids and it will give you an opportunity to spend some quality time bonding with your children while providing them with a learning opportunity.
What's not to like?
Have A Swimming Pool Put In
Swimming is fun and relaxing, plus it comes with many more health benefits for you and your family. In the summer months you can have pool parties for your kid's birthday. A pool will make your yard much more appealing for your kids, it will certainly be more fun swimming than sitting glued to their ipads all day.
Get Outdoor Games and Equipment
If your children are young you can buy an outdoor playhouse and get a jungle gym, slide and swings. If you have a nice big tree you can even have a treehouse put in.
For older kids you can add a basketball hoop and get other outdoor games and sports equipment such as a volleyball net, tennis rackets and balls and any other game that takes your kids fancy.
The idea is too keep your kids busy and active as much as possible to ensure they are healthy and fit.  It won't hurt you to play with them either, it will be a great way to keep mom fit and healthy too.
Put In Awesome Lighting
If you plan on having lots of outdoor events at night consider adding some strategic lighting outside. Yes you will probably have an outside light somewhere near your door but you can also have lights placed along your yard walls and even in the trees to make it look magical and light up the entire yard.