Baking soda for heartburn is a very popular home remedy for heartburn. During pregnancy one of the most common pregnancy symptoms is heartburn, especially as your pregnancy progresses.
But we need to know if it is safe to use baking soda for heartburn during pregnancy. As you well know anything that you ingest during pregnancy can effect your baby and many things that are considered safe before pregnancy may not be the best thing when expecting.
What Causes Heartburn
Heartburn (also known as acid reflux) occurs when the stomach acids come up the esophagus which irritates your throat and creates a burning sensation which can happen anywhere from the abdomen to your throat.
During pregnancy heartburn is very common and can be caused by the hormone progesterone which relaxes the valve between the stomach and the esophagus which normally prevents the stomach acid from passing through.
Heartburn also often increases during the later stages of pregnancy when the growing baby puts pressure on the intestines and stomach pushing the stomach contents.
Common Symptoms Of Heartburn Include:
A sour taste in your mouth
A burning sensation in your throat or abdomen
Bad breath
Nausea and vomiting
Sensitive teeth
Painful or difficulty swallowing
Pain in your abdomen or chest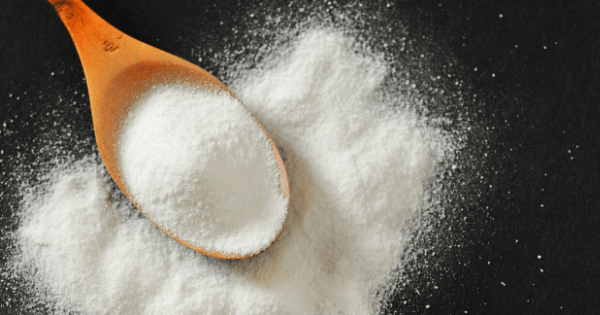 Baking Soda For Heartburn
Chances are good that you have baking soda in your kitchen and if you don't you should really be aware of all the fantastic uses for baking soda and keep it on hand all the time. It is brilliant for household cleaning, for beauty and for health remedies too.
Making use of baking soda for heartburn is fantastic because it is highly effective, you probably always have baking soda in your kitchen, it is a natural remedy and it is inexpensive.
To get rid of heartburn mix in half a teaspoon of baking soda in a cup of water. Make sure to stir it until the baking soda is completely dissolved. Drink it slowly. You can repeat it every 2 hours.
The key ingredient in baking soda that helps to relieve heartburn is sodium bicarbonate. The sodium bicarbonate quickly neutralizes the stomach acid which relieves the symptoms of heartburn temporarily.
It is important not to take more than 7 doses in a day (ie 3 and a half teaspoons) and if you are over 60 years old keep that down to 3 doses daily.
Taking in too much baking soda can result in acid rebound where more acid is produced making your heartburn problem even worse.
Taking Baking Soda During Pregnancy
There is no evidence that sodium bicarbonate is harmful for your unborn child during pregnancy, however it can cause fluid buildup which causes water retention.
If you have Oedema (swelling during pregnancy) taking baking soda can exacerbate the problem.
Although there are some concerns about taking baking soda for heartburn during pregnancy the benefits are that it is a natural and very effective remedy for heartburn if taken in limited amounts.
It is best to check with your doctor before taking baking soda for heartburn during pregnancy.