One of the key activities that I do as a mother is bring on the food. It amazes me how much my kids eat and I never realized how important nutrition is for kids until I became a mother. There are many things that I need to do as a mother, but providing the right meals and snacks for my kids is probably the most time consuming task I have on a day to day basis.
Grocery shopping, meal planning, cooking and packing of lunches takes up a consideration amount of time and effort. I choose NutriDay for my kids because it is fortified with 5 important nutrients that keep my kids healthy every day.
***Disclosure – This post is sponsored by NutriDay.***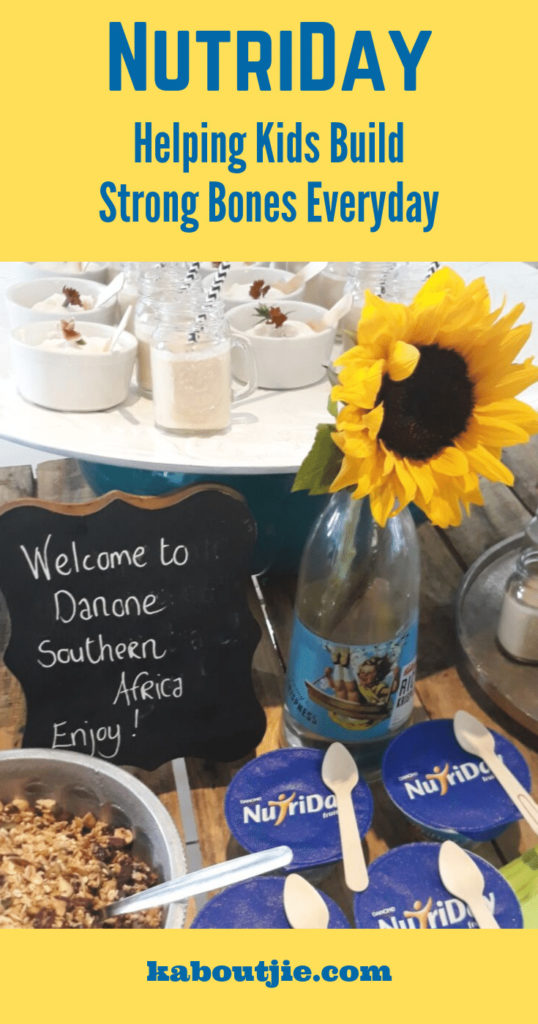 The Importance Of Strong Bones For Kids
Bones are needed to walk, run, play and do a number of tasks throughout your life. Bones provide the structure for the body and protect vital organs.
During the ages of 10 and 18 your child will achieve peak bone mass. Building this bone mass requires the constant intake of Calcium which is absorbed into the bones.
As an adult bone mass decreases from the age of around 30 years old. The more your children build strong bones in early life the stronger their later years. Essentially you need to ensure during childhood that your child's bones will last a lifetime.
How NutriDay Helps Build Strong Bones
When I think of strong bones and the nutrients needed to build strong bones the first nutrient that comes to mind is Calcium. But there is another essential element here that NutriDay also offers – Vitamin D.
Vitamin D is important for assisting the body to absorb Calcium into the body to build strong bones and teeth.
Nutritional Benefits Of NutriDay Yoghurt
Making sure my family get in the right nutrients in the right amounts is not always easy. NutriDay makes the process so much easier by providing a snack that my children not only love but one that provides them with the nutrients that their growing bodies need.
Here are the key nutrients that NutriDay provides and the importance of each one:
Zinc – this is an essential trace element that is essential for a healthy immune system. Zinc is vital for health growth during childhood, synthesizing DNA correctly and healing wounds.
Vitamin A – this is a powerful antioxidant that is crucial for many important bodily functions including normal vision, immune system health, brain function and the health of your heart, lungs, skin and kidneys.
Vitamin B – each of the B vitamins plays an important role in maintaining your health and well-being. The B vitamins are crucial for brain function, good energy levels and cell metabolism.
Vitamin D – this vitamin is critical for maintaining healthy bones and teeth through assisting the body to absorb Calcium and maintaining Phosphorus levels in the blood. Vitamin D may also protect against conditions such as diabetes type 1, multiple sclerosis and cancer.
Vitamin E – this vitamin assists with heart health and is essential for healthy eyes and skin, as well as a strong immune system.
These nutritional benefits along with the great taste, wide range of flavours and convenient packaging make NutriDay my number one choice of yoghurt.
Choose NutriDay at your next shop and see for yourself.