Hair growth hinges on several influences including a person's genetic background. Whether your goal is to encourage hair growth or prevent hair loss, knowing valuable tips on diet can help you to succeed. However, if your hair loss is because of a medical condition, it is recommended to speak to your health physician to get the appropriate treatment. You can give these hair growth remedies a try to see if they work for you.
***Disclosure -The links in this post may contain affiliate links and I may receive a small commission if you make a purchase after clicking on a link.***
Include more protein in your diet
Your body needs protein for growing new hair. Losing hair may be a result of a protein deficiency in your diet.
Healthy foods that contain protein:
Beans
Fish
Eggs
Seeds
Lean meats
Nuts
Boosting your iron intake
Your body requires iron for growing healthy hair. These foods contain iron:
Lentils
Clams
Pumpkin seeds
White beans
Oysters
Spinach
Lean beef
Turkey
Many food manufacturers fortify their products with iron, meaning it contains added iron. People who don't eat meat i.e. vegetarians, have an iron requirement of 1.8 times more than people who have meat in their diets. This is due to the body not absorbing non-animal source of iron as efficiently.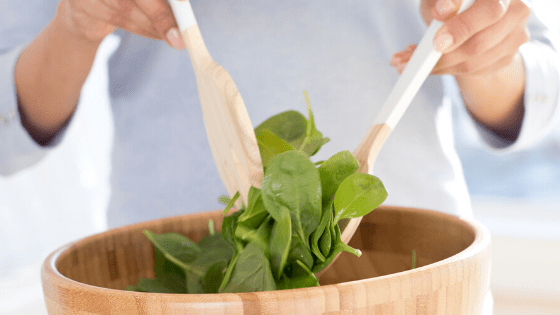 Consider aromatherapy
Aromatherapy can promote hair growth. You can give these herbs a try to see if they are effective.
Lavender
Rosemary
Cedarwood
Thyme
Tulsi
Make sure you use a carrier oil such as walnut oil or coconut oil to dilute essential oils used on the scalp. Also, do a patch test beforehand to see if you experience skin irritation. Some researchers suggest that inhaling the scent of these essential oils alone may affect your hair growth. However, more research must be done to determine whether essential oils are an effective remedy for hair growth.
Massaging your scalp
Massaging your scalp can help with encouraging hair growth as it helps with blood flow to the scalp. You can use your fingertips to gently massage the scalp in circle motions or you can purchase a massage device online or in drug stores.
Pumpkin seed oil for hair growth
In a 2014 study, researchers discovered that men who took 400mg of pumpkin seed oil for six months, had a forty percent increase in their average hair count whereas those who only took placebo had a ten percent increase. All the men had a history of male pattern baldness or androgenic alopecia and were not currently taking a supplement for hair loss. They were all aged between twenty and sixty-five years old.
Supplement with saw palmetto
Studies revealed that a supplementation with saw palmetto may show an increase in hair growth in men who had male pattern baldness. Reported hair growth was primarily on the top, in the vertex and on the back of the scalp.
Prevention of hair loss and encouraging hair growth
Sticking to a nutritious eating plan and keeping your stress levels down can help with the prevention of hair loss as well as encouraging hair growth. You can also take the following steps:
Avoid using hair accessories that may result in hair breakage, like clips, rubber bands and hairpins.
Steer clear from using styling products that can harm or break the hair i.e., blow dryers on a high heat, curling and straightening irons.
Limit the use of hair dye, relaxer and bleach on your hair.
Avoid excess brushing or shampooing of your hair.
Avoid brushing or putting in hair ties or bands when your hair is wet.
Treating your hair gently can help with minimizing hair loss and keeping it in beautiful condition.
But sometimes despite doing everything right, hair loss is an inevitable factor when you're getting older.
Have a look at these highly rated hair growth remedies available to purchase from Amazon.com.
Handcraft blends pure castor oil
100% Natural and pure castor oil with no fillers or additives, undiluted and unfiltered.
Rich in fatty acids and vitamins and is an excellent carrier oil.
Can be used for skin and hair and has many other beneficial uses.
Castor oil can be used for enhancing the natural color of your hair and give it a thicker and richer appearance. This oil is humectant, and great for locking in moisture. When applied to hair, it upholds the moisture in the hair shaft while making each strand appear darker and thicker. When applied to the scalp it can promote circulation which is good for hair growth.
Contains amazing nutrients that promotes eyelash growth. The fatty acids, proteins and antioxidants contained in this thick oil helps to strengthen the lashes and creates a natural full lash line.
Being highly viscous, the oil deeply penetrates skin tissue and is an excellent skin moisturizer.
Helps for relieving muscle and joint pain. Can be used as a massage oil to relieve soreness due to overworked muscles. Simply rub a little castor oil into the affected area.
Biotin coconut oil infused formula for hair, skin and nails
A helpful aid in supporting healthy skin, nails and hair for individuals who have deficiencies.
A premium product – the only non-GMO project verified vegetable Biotin soft gel available.
A quality product – SR Biotin is produced and packaged in a CGMP-certified USA facility. Vitamins and supplements are never bought pre-bottled or in bulk to ensure the freshest ingredients possible.
90 Day refundable money back guarantee.
Pure biology hair growth conditioner
A hair growth conditioner which contains coconut oil, Biotin, Argan oil, keratin, Vitamins A and B and is clinically proven to promote deep growth and prevent your hair from breaking and hair loss.
A gently conditioner for everyday use that volumizes, strengthens and thickens the hair while stimulating natural hair growth and providing intense moisture.
An ideal solution for treatment of breakage, split ends, damaged or thinning hair.
The Amino Kera NPNF Keratin in this product helps with repairing damaged hair while providing conditioning, strengthening and moisturizing.
The Procapil content help slowing down follicle aging therefore preventing hair loss in men and women.
Sulphate-free.
Contains argan oil which advance new hair growth.
Contains rosemary oil to help treat alopecia and hair that is thinning.
Also try Bio Strath for hair growth, I noticed that my hair was growing fast and in great condition when I tried it out.
Do you have any amazing hair growth remedies that worked for you? Please share them in the comments!