Drinking horns are one of those items that can take you back to the Middle Ages, notably when Vikings still ruled the seas. They are the perfect item with which to drink ale with your friends while enjoying Viking culture at the same time.
Aside from being a drinking vessel, drinking horns can also make for a valuable interior decoration, especially in your kitchen. There are authentic drinking horns made from animals that make for beautiful interior decoration.
In this article, we'll talk about drinking horns and why they're necessary in your kitchen.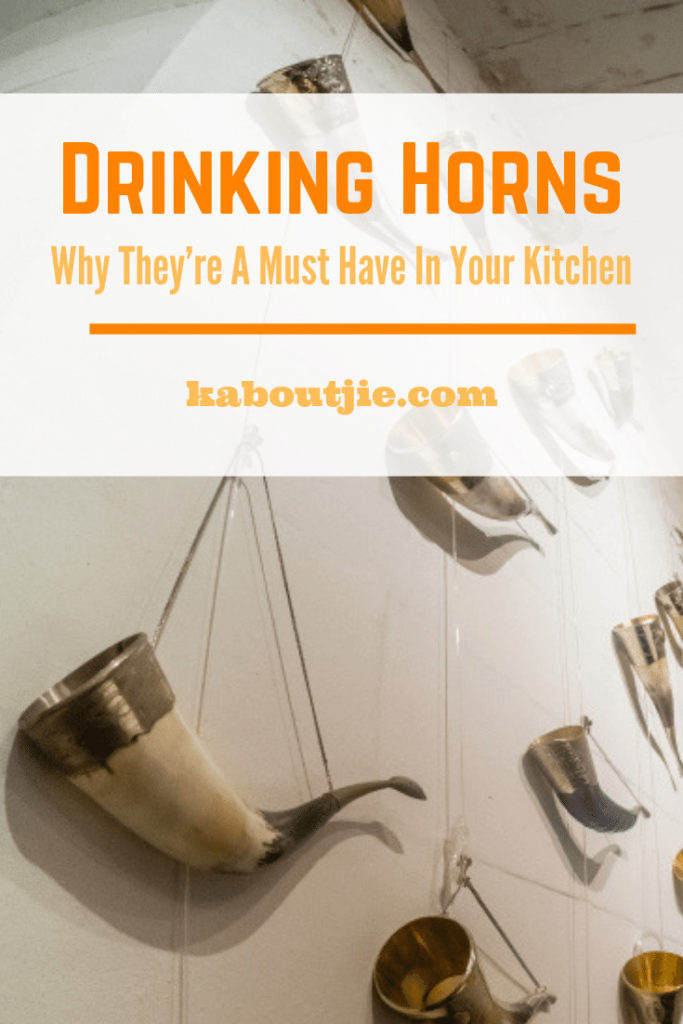 Reasons To Get Drinking Horns For Your Kitchen
Can Use It For Other Beverages
Drinking horns are primarily used for drinking beer, but they can also be used for all kinds of beverages. Whether it's juice, shakes, water, milk, tea, coffee, or hot chocolate, you can always use drinking horns for them.
It's good to have a drinking horn in your kitchen, especially if you're looking to drink your afternoon cup of coffee. Instead of using your usual coffee cup, why not use a drinking horn to spice things up a bit? All drinking horns are unique. Most of the drinking cups we use today are usually made from glass, plastic, ceramic, or metal, and there's nothing wrong with trying to be different. If you have a drinking horn in your kitchen, your guests and visitors will be amazed with it since it's not often they get to see one.
Ideal Decoration For Your Kitchen
Drinking horns aren't only useful for drinking ale, but they can also serve as an exquisite decor for your kitchen or your entire home. The majority of the Viking horns sold today are made from real horns of animals. These horns usually come from buffaloes, cows, and oxen. All drinking horns are unique because they are handcrafted by artisans. Each of them have their own natural shape and are polished to achieve an exquisite look that will last for a couple of years.
These drinking horns are made by boiling the horns to a certain degree, after which it will undergo several hot and cold processes to remove the inner core. They're then softened for shaping and hardened again. Finally, a food-safe sealant is applied before the horns are cleaned and polished, so the natural texture will still be there.
Drinking horns come in different sizes, shapes, and accents, which can be a great complement to the interior design of your kitchen or your entire home. It's also worth noting that drinking horns, even the most beautiful ones, are not that expensive. They're considered to be a bargain, especially if you intend to use them as decor. You can even buy them in bunches and customize or personalize them according to your preferences before hanging them up on your walls.
A Reusable Drinking Vessel
If you're throwing a house party, you need to make sure you purchase a lot of plastic or paper cups so all of your guests will have plenty to drink. Plastic or paper cups are the classic party cups, and they're typically used for drinking beers and other beverages.
There's nothing wrong with using these cups as they're disposable. But the fact that they're disposable means that you won't be able to use them again. You can only use them once and have no choice but to throw them out. Using plastic cups is also not good for the environment. They will only add up to the trash in landfills and oceans, which can damage ecosystems.
Drinking horns, on the other hand, are reusable. You no longer have to purchase plastic or paper cups every time you throw a party. There will be less clutter to take care of once the party is over. Your friends or guests might also take the drinking horns home after the party, which means there will be even less clutter to clean.
You can also add the fact that drinking horns are easy to clean and maintain. You might think of them as hard to clean because of their pointed end, but drinking horns are actually easy to wash. All you need is to use warm water and soap to wash away beer and other beverages you've put in it.
They Are Ideal For House-Themed Parties
If you are throwing a themed-party in your house, you might as well make use of the drinking horns lying around your kitchen. Drinking horns can be used for any kind of themed-party, but they best serve their purpose if you are throwing a Viking-themed party. Imagine you and your friends drinking alcohol from a drinking horn—it will definitely make you feel like a Viking of the old days!
As mentioned earlier, drinking horns are highly versatile. You can use them for any kind of occasion or purpose. You can use them for camping, concerts, role playing, re-enactments, and festivals. Drinking horns may look to be very delicate at first glance, but they don't easily break, which is why they can also be used for outdoor activities.
Conclusion
Before there were glass, plastic, ceramic, or metal glass, people of the Middle Ages were using horns as cups. So, don't think for a second that drinking horns are unnecessary because they have been around way before the drinking cups that we normally use today. They help keep the Viking tradition and culture alive up to this day.
We have to keep using or having drinking horns in our homes to keep the culture alive. Drinking horns are easily forgotten these days because of the existence of other drinking cups but once you see one, they still have that irresistible appeal. Drinking horns are unique and they are definitely a fun thing to use and play with, especially if you are drinking together with your friends.
You don't have to use them for drinking alcoholic beverages because they are more than that. You can always use them for other beverages, as well as decor.