If you want to travel with your baby you need to ensure that your baby is safe and happy while driving. There are many awesome goodies you can now buy which will make your life easier, especially if you are taking a long car trip with your baby or child.
***Disclosure -The links in this post contain affiliate links and I may receive a small commission if you make a purchase after clicking on my link.***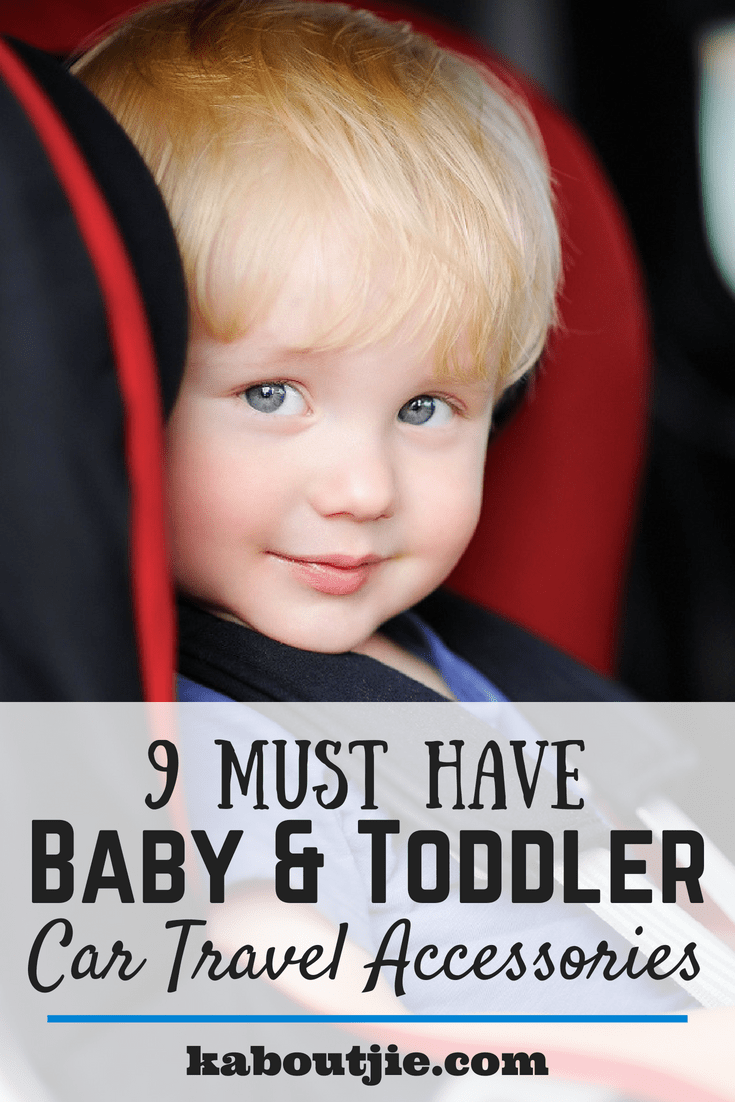 Baby Car Seat
An infant car seat is not a nice to have, it is an absolute essential if you want to travel with your baby in a car. Not only is it against the law to drive without a baby car seat, it is dangerous. Your baby car seat is the biggest factor when it comes to keeping your child safe while driving so make sure not to skimp on buying one. Make sure to buy one of the best infant car seats available.
Baby Car Mirror
It is not easy to keep an eye on your baby while driving, especially when your baby is still in the rear facing position. Using a baby car mirror will enable you to watch your baby easily without you having to turn your head or look back. If you position it correctly you can look in your review mirror and see your baby reflected in the baby car mirror.
Baby Car Seat Cover
It is important to protect your baby against the elements while driving, especially when it comes to the sun. Using a baby seat cover will protect your baby against the sun, wind and bugs. Many baby car seat covers also double as breastfeeding covers, making this a very useful and versatile accessory to have on hand.
Backseat Organizer
When you have a baby or child you are constantly carting around so many things from baby wipes to nappies,  bottles and spare clothing. Having a special place to pack away the goodies you will need while out and about with your baby will make such a difference to your outings.
A backseat organizer fits onto the back of the passenger chair and has various compartments to store all your things away, some organizers also come with cooler box sections for you to pack breastmilk, formula drinks or snacks without them getting spoiled.
Car Toys
It is always important to have things on hand to entertain your little one. There are various types of baby toys suitable for cars. There are little play centers that strap onto the seats  giving your baby plenty of ways to keep amused while driving. There are also toys that can clip onto the car seat and onto a pram too when you take your baby out.
The joy of having toys that are attached is that your baby or toddler will constantly be dropping or throwing toys onto the floor and it won't always be possible for you to keep fetching things from the floor of the car. It is a huge distraction and it is important to try and be as distraction free as possible while driving, especially when you have such special cargo on board.
Seat Belt/ Baby Seat Strap Covers
The straps on seat belts and on baby chairs can become uncomfortable for your baby, especially when your baby or child wants to sleep in the car. Buying strap covers can make all the difference to your baby's traveling experience.
Seat Belt/ Baby Seat Strap Cushions
These are very similar to the seat belt covers mentioned above but these actually have a pillow built in so your baby can rest his head against it and sleep in comfort rather than having your baby's head rolling around and hanging down.
Chest Harness Clip
I'm not sure what it is about babies and the safety harness on baby chairs but in my experience they always try and get their arms out of the straps. This means that they are not properly protected should an accident occur. Getting a chest harness clip which holds the safety harness correctly in place will prevent your baby from being able to get his harms out and this will keep him safely strapped in.
Window Shades
When your baby is in the infant car seat you can make use of the baby seat cover, but when your child is older you will also want to protect your child against the sun while traveling.  You can make use of the car window shades that attach to the windows with suckers or alternatively you can get car window sox which fit over the door panel.
The bonus of getting the window sox is that they cover the entire window, plus you will be able to open and close your windows. Try to find window shades that fit your car properly with fabric that has UV protection.
Car Seat Travel Tray
Travel time becomes play time when you use a travel tray that fits onto your child's car seat. Your child can play and have all his or her essentials close on hand. There are special compartments for a tablet, phone, toys and more. Your child will have a large surface area to play on while traveling in the car.