The fall season gives a great opportunity for getting children involved with cooking.
From helping them learn basic cooking skills, or simply just letting them get creative with forming their only dishes, here are 10 great ideas for getting the children cooking.
Mexican Pinwheels: 
Pinwheel wraps are a great twist on the usual conveyor belt of sandwiches that children tend to see during the school week.
Not only that, but the change over to wraps might see them start to experiment with their fillings.
What's particularly great about pinwheels is that, unlike regular wraps, they actually stay together. I can't tell you the number of times I've assembled a regular wrap only for it to all come undone because my pathetic attempt at a binding agent just completely capitulates.
These don't just have to be lunches though. They make for great finger food at parties or barbecues, or even fuss-free snacks if the kids are bored at home.
Ideas for fillings are limitless too. This recipe stays loyal to its Mexican theme with a filling of salsa, chicken and cheese. Mexican fillings have long been a favorite at my house but you can go a bit more leftfield if you want. Other filling ideas are salami, pizza toppings, PB & J, or even pesto.
Easy Chicken Wings
It wouldn't be a list of kids recipes without something from the barbecue, and these chicken wings should suit even the fussiest of (meat-eating) young guests.
A good outdoor grill can be a serious investment, but they're absolutely worth the cost. Outdoor grilling is simply unlike any other kind of cooking, and is a surefire way of getting kids excited about food.
The grilling itself will need to be handled by an adult, but the little ones will love making their own BBQ rub to put on the wings, and will teach them some great lessons about meat handling that not a lot of other recipes do.
English Muffin Pizzas
When it comes to children, pizza is almost always an instant winner.
But rather than churn out the usual kind of pizza, why not mix things up a bit? These English Muffin inspired pizzas are fun sized, and allow young chefs to experiment with their toppings as they see fit.
Pepperoni and cheese? Perfect. Hawaiin? I don't like it but I won't judge. Banana? We need to have a word…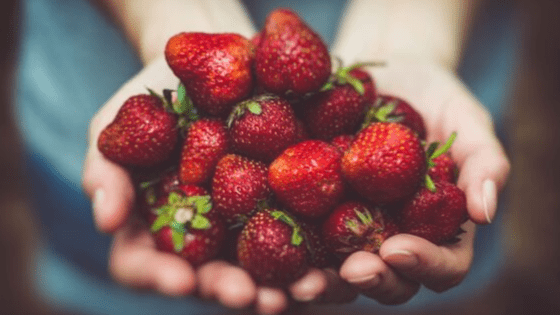 Strawberry Frozen Yogurt
When frozen yogurt is at its best, it's a less guilty version of ice cream without compromising on any flavor.
And while dietary concerns might not sound too appealing to your average 8-year-old… if they can't taste the difference then what's the harm?
Homemade frozen yogurt is outrageously easy to put together, so is perfect for getting the kids involved for. It's also a great emergency last resort on a hot day if you don't have any store bought ice cream in stock!
It uses just two core ingredients with a couple of other small additions, and gives you plenty of room to experiment with. If strawberry isn't to the children's liking, then peanut butter and banana is a great option too.
No Bake Chewy Oreo Bars
This is a great recipe that uses the iconic oreo cookies to create something new altogether in hardly any time at all.
Loaded with delicious chocolate and marshmallow, this recipe only takes 15 minutes to throw together, making it perfect for children with a sweet tooth and a short attention span. 
Blackbean burgers with pineapple salsa
Growing up, I always preferred veggie burgers over their meaty counterparts. While I could have just been an unusual outlier (knowing me as a youngster, this is very likely) I want to honor my 10-year-old self with this brilliant up-to-date take on veggie burgers.
These blackbean burgers are packed full of flavor, topped with a beautiful salsa topping, and are sure to go down a hit. Not just that but you can rest at ease knowing that your youngsters are taking on something that comes close to resembling a nutritious meal!
Mini Taco Bar
At the risk of repeating myself, kids often just want to be able to put something together themselves, or at the very least put their own creative stamp on it.
A taco bar is a fuss-free fun way to let them do just that.
Make-your-own tacos and fajitas were a mainstay in our house when I was growing up, and the tradition has lived on with my brother's children too!
It's a great idea for a party meal, or just for a fun family night in. Not only that, but if you're a tupperware fiend like me, then you can set these up to make for a great packed lunch.
Hawaiian Chicken Skewers
Anything on skewers just screams fun to me, and this recipe toes the line perfectly between traditional BBQ skewers, while packing in some punchy flavor to make things interesting.
This recipe has chicken, peppers and pineapple, but we've also had fun with chorizo, broccoli (not as boring as it might sound!) and bacon.
Let the kids make their own skewers and they'll be hooked.
Salad Jars
OK, OK, the mere mention of 'salad' might send their eyes rolling to their back of their heads but hear me out.
Salad jars have been an unexpected hit in my family. I'd like to think it's to do with the variety of colors the kids can pack in there, but it's probably more to do with the fact that they try to outdo each other with what they can create.
The layers they can create are a lot of fun, and should encourage them to include different colors instead of just brown and beige, you know… the bad stuff.
Grilled BBQ Chicken Quesadillas: 
From salads to something altogether more decadent.
Quesadillas have long been, and will probably always be, a big hit at ours. BBQ flavors, easy to make, dripping with cheese. What's not to love?
What makes these children-friendly is that kids can get involved at every point in the assembly process, and they take only minutes to grill so you can be sure there won't be anyone waiting for too long!
---
About the author
Ben is a father of two, big eater, and outdoor cooking fan. He writes about grilling, food, and more at TheOnlineGrill.com
---