Baby showers are fun and exciting events that are normally organized by a close friend or family member of the mom to be. Baby shower games are played to entertain the guests and keep things fun. Plus gifts are given to the mother to be to help her on her journey into motherhood. The gifts can be clothing, baby products or things for mom that will make her life easier when her baby arrives.
***Disclosure – this post is sponsored by Globofam***
Shopping for baby shower gifts may be really fun, or perhaps you are a little bit stuck for some ideas. Baby shower gifts for mom and baby that are super practical will be the best types of gifts. Here are some useful baby shower gift ideas for mom and baby to help you find that perfect gift.
Nappy Cakes
Nappy cakes are fun and are so useful for a new mom. Every baby shower needs to have a nappy cake gift!
In case you don't know what a nappy cake is, it is a hamper of baby toiletries and other essentials plus nappies and it is put together in the design of a cake. Every new mom to be will need loads of nappies and baby toiletries such as bum cream, baby soap and baby shampoo. You can try your hand at making your own or you can buy one.
Sheepskin Products For Baby
Sheepskin has been a firm favorite for baby products for hundreds of years. Sheepskin is less likely to cause allergies in babies. It is soft and comfortable while providing insulation against the cold. Sheepskin blankets are especially helpful for preterm babies.
Find a good shop that supplies luxurious sheepskin products for babies and you won't go wrong for a baby shower gift.
Essential Baby Clothing Hamper
For the first few months  a new baby will be outgrowing clothes at a very fast pace. Babygrows, vests and socks will be needed in sizes newborn, 0 – 3 months, 3 – 6 months, 6 – 9 months, 9 – 12 months and 12 – 18 months. Up until 1 years old babies will need a complete new wardrobe every 2 – 3 months!
It is very common for a new mom to get lots of clothing gifts for newborn and 0 – 3 month sizes but very often no bigger sizes. Consider buying a hamper of one item of each size rather than a bunch of things for a newborn. Chances are high all newborn items will be worn for a week or less before the baby outgrows all the newborn items!
Consider buying gender neutral clothing since mom to be might be planning more babies and she can then use the baby clothing for her next baby.
Shapewear For Mom
Remember its not all about the baby, its also about the the mom. Her body is going to change and she will have lumps, bumps and stretchmarks in places that were never there before. When baby arrives chances are high that the new mom will be spending all her time and energy focused on her new baby.
Giving her soft and comfortable shapewear for new moms will make such a difference to her esteem.
Breastfeeding (or Formula Feeding) Hamper
Breastfeeding is not always easy, especially when it comes to first time moms. Making up a breastfeeding hamper is a great way to help a new mom master breastfeeding.
A book about breastfeeding will always come in handy along with some products like nipple cream, breast pads, a breast pump and a breastfeeding cover. You can even include a baby wrap since these really do come in handy not only to carry your baby but baby-wearing also encourages breastfeeding and bonding.
Breastfeeding tops and bras are also super useful and will make an amazing addition to a breastfeeding hamper. It may be best to include vouchers for the bras since these will need to be properly fitted and it is best to buy breastfeeding bras when baby arrives since mommy's body and breasts will be changing shape and size.
If mom to be does not plan on breastfeeding you can simply change this to a feeding hamper which will include things like bottles, teats, a bottle warmer, some formula and some bibs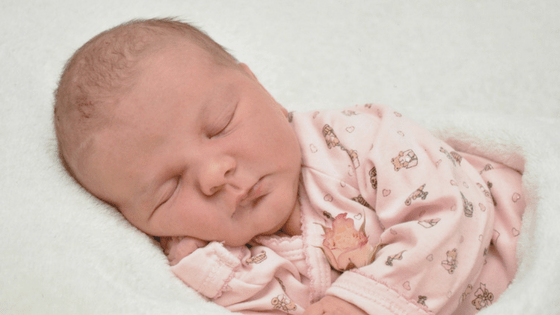 A Baby Soothing Hamper
Babies are notorious for being niggle, sleeping badly and crying. Creating a hamper specifically towards soothing a baby is a wonderful gift to give, especially if this is a first time mom to be.
Some things to include in a soothing hamper include some swaddling blankets (along with instructions on how to swaddle and an explanation of why), pacifiers, an amber teething necklace, a white noise CD, a comfort blanket, teething gel and some colic drops.
A Diaper Bag
Every new mom will need a good quality diaper bag. You can also stock it with some essentials that she will need to pack in it. Create a checklist for new moms to pack in their baby diaper bags so that they can be confident in those first few weeks that they have not left out something important when leaving home.
You can also include a checklist for mom to be to pack in for her birth at hospital, or at home if she is planning a home birth.