Ah, winter! The days are breezy and the nights are chilly. The best thing to do is cosy up on the couch and watch countless hours of your favourite series, new or old. Trouble deciding what to watch? These fire picks from Netflix are sure to bring the heat to your home this winter – all you need to do is decide what to binge first.
Full House
Sisters D.J., Stephanie and Michelle grow up with three devoted father figures: their devoted dad, his goofy best friend and their cool uncle.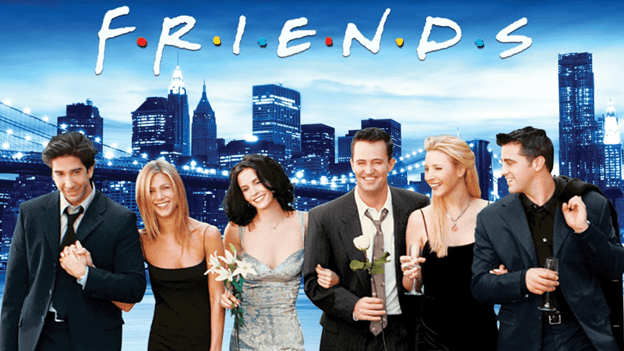 Friends
This hit sitcom follows the merry misadventures of six 20-something pals as they navigate the pitfalls of work, love and life in 1990s Manhattan.
Never shy about posting on her juicy blog, the Gossip Girl keeps dishing the dirt on the lives of a group of privileged young adults in New York.
A hoodie-wearing, unbreakable ex-con fights to clear his name and save his neighborhood.
Based on DC Comics' Green Arrow, an affluent playboy becomes a vengeful superhero, saving the city from villains armed with just a bow and arrows.
A privileged New Yorker ends up in a women's prison when a past crime catches up with her in this Emmy-winning series from the creator of "Weeds."
When a young boy vanishes, a small town uncovers a mystery involving secret experiments, terrifying supernatural forces and one strange little girl.
They're not friends, but when their husbands leave them for each other, proper Grace and eccentric Frankie begin to bond in this Emmy-nominated series.
You Me Her
Married couple Jack and Emma wanted to spice up their sex life, so they hired an escort. Now they're both falling for her — and the feeling's mutual.
It's the "Queer Eye" you know, but with five fresh new faces on a mission to make over Atlanta — and challenge notions of what it means to "be a man."
Home bakers with a terrible track record take a crack at re-creating edible masterpieces for a $10000 prize. It's part reality contest, part hot mess.
Fiercely independent single mom Lorelai raises gifted, Ivy-league bound daughter Rory amid a continual stream of quick witted repartee.
This drama follows the political rivalries and romance of Queen Elizabeth II's reign and the events that shaped the second half of the 20th century.
Students of color navigate the daily slights and slippery politics of life at an Ivy League college that's not nearly as "post-racial" as it thinks.
Hannah Baker's suicide shocked her family and friends. Now the dark secrets that killed her are coming to light. Hannah Baker records a series of tapes explaining why she took her own life — and the truth sends her classmates reeling.
In this Emmy-nominated series, meet culinary stars around the world who are redefining gourmet food with innovative dishes and tantalizing desserts.
Netflix Giveaway
Stand a chance to win a 6 month Netflix subscription by entering your details into the form below.
Increase your chances of winning by gaining extra entries:
Leave a comment below this blog post sharing your pick of the above binge list
Share this post on social networks, tag @Kaboutjie and include the hashtag #winwithkaboutjie 
The winner will be announced via blog post on Thursday 02 August 2018, as well as notified via email.
Please be sure to check our competition terms.
***COMPETITION CLOSED***