The times when long hair was the main indication of health and beauty are long gone. Of course, long locks are still very attractive but they are far from being the only option for a woman, who wants to look elegant and stunning.
Every woman on the planet dreams of getting a short haircut at least once in her lifetime. The short hairstyles are very practical, which is the main reason girls choose them. Let's take a look at the pros and cons of a short haircut.
Pros of a Short Haircut
The hair is easy to wash and brush.
It dries fast.
The neck is open in an attractive manner.
There are at least two simple and impressive styling methods for each cut: from sleek and chic to a playful messiness.
The variety of hairstyling cosmetics allows your imagination to run wild when it comes to styling.
A creative short haircut is a great way to make an impression.
You can wear large earrings without losing them behind long tresses.
An unforgettable feeling of lightness.
A chance to look younger.
Cons of a Short Haircut
You can't go to sleep with wet hair since it will ruin the hairstyle.
Not everyone looks good with a short haircut.
Women with thick and wavy hair have trouble styling short haircuts.
In case you don't like a very short haircut, it's hard to make it better since most of the hair is gone.
If you decide to get long hair again, it will take a while and the process will be rather complicated.
You'll need frequent touchups. The shorter the haircut, the sooner it loses its perfect shape.
Choosing A Short Haircut Based on the Face Type
It's important to consider your face shape no matter what hairstyle you are choosing, be it waist-long tresses, layered bob or a short pixie. Short haircuts require you to study your face shape especially close. Many of them do a great job visually correcting the face type.
Round Face
The haircut must give the face a longer appearance. You can lift the hair on top by creating a layered hairstyle or a cut with asymmetrical elements, such as bangs or parts. The middle part is not recommended for such face type. Very short pixies are also out of the question. A bob is an ideal choice for round faces.
Oval Face
An oval face is considered ideal. No matter what haircut you choose, it will look great. The goal of many short haircuts is to help other face types look as close to oval as possible.
Square Face
Square faces are somewhat similar to round ones, so you have to strive toward visual elongation. The hair should lift the forehead line upwards. Asymmetrical parts, half-opened ears, and waves are a great choice. Try to avoid blunt bangs. If you want a fringe, make sure it's wispy and asymmetrical. An ideal haircut is voluminous and chin-length. The ears are at least partially covered.
Heart Shaped Face
Heart-shaped faces are wider on top. So you have to try to balance them out with the chin. The best way to do it is with bangs. Long side-swept bangs are exactly what you need to get rid of the heavy feeling. Pixies look great with heart-shaped faces as well.
Oblong Face
In order not to make an oblong face longer, try to avoid long hair. The haircut should cover the ears and frame the face. The bangs should be thick and long. Voluminous top strands help make such face type appear more oval.
Choosing A Short Haircut Based on the Hair Type
Once you know which face type you have, consider the hair type. Not all haircuts are available for every hair type.
Fine Hair
If you have fine hair, the haircut should be voluminous. The desired effect is often reached thanks to texturizing. You can accentuate the bangs.
Straight Hair
Women with straight hair look great with bobs. There are many different bobs to choose from. An elegant bob with distinct lines and blunt bangs (a la Mia Wallace's from Pulp Fiction) is a great choice.
Wavy or Curly Hair
Consider elongated haircuts. Layered bobs and shags might be the answer. Very short pixies are also a great idea as long as they suit your face type.
Most Popular Short Haircuts for Women
What are the most popular short haircuts for women?
Short Bob
A short bob is an ideal choice for anyone who decides to get a short haircut for the first time. This classic cut never goes out of style and suits women with all face types. The main accent is on the bangs so side sweeping them is a good idea. Bobs create a contemporary image and make a girl look younger.
Many women prefer asymmetrical bobs with different strand length or a jagged part. A bob doesn't require daily maintenance which makes it popular among busy women.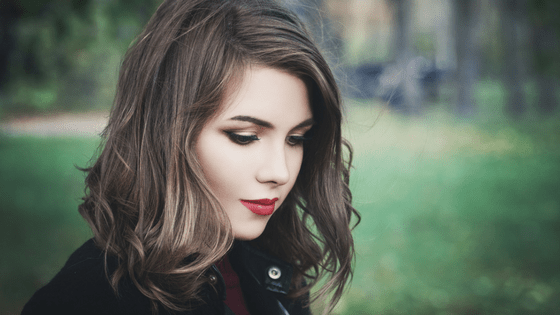 Long Bob
Long bobs always look stylish. It's an all-purpose hairstyle for women with all face shapes and hair types. Right now slightly asymmetrical long bibs are very popular. This haircut looks especially beautiful on straight hair.
Pixie
This hairstyle looks great on beauties with large eyes. Pixie is a wonderful choice for women, who want to look younger. Short pixies don't require too much maintenance. The only downside of this haircut is the touchup frequency. You'll have to make a hairstylist appointment more often than for any other haircut.
Cascade
A cascade looks as great on short hair as it does on long locks. It makes a woman look younger and reduces maintenance time. It creates an appearance of voluminous hair. For example, a graduated cascade creates volume without any special styling.
Choosing a short haircut is easier than you think. All you have to do is identify your hair type, face shape and the time you have for maintenance. Then you can dive into the sea of photos on the Internet to choose the perfect style.