Little Bake Boutique is a mom-run business that offers stunning and delicious custom made cakes. I came across their page on Facebook and fell in love with the beautiful and unique cake designs so I contacted Little Bake Boutique to find out more about the company to share it with you.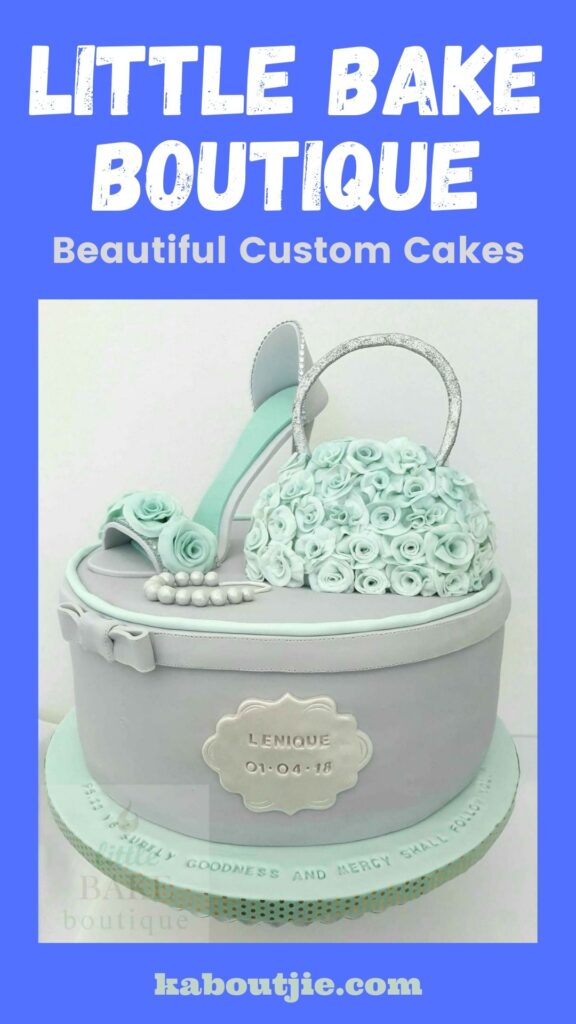 About Tamsin Burgoyne
Little Bake Boutique is owned by Tamsin Burgoyne, she is a 42 year old mom to three boys aged thirteen, nine and six. She says they keep her incredibly busy and on her toes (I can only imagine)!
She loves having a coffee and a catch up with her girlfriends with a couple of glasses of wine. Reading is something she loves but rarely gets around too anymore, and she loves to relax on the couch watching a good Netflix movie or series.
Her business is run from her home in Sunningdale, Cape Town but she hopes to one day get a business premises to run from.
About Little Bake Boutique
Tamsin started out making birthday cakes for her own children and had so much interest from other people wanting cakes that she started Little Bake Boutique.
She actually studied Graphic Design, her favourite subject being 3D design, which has helped with her figurine and cake designing and making. She spent many hours watching you tube videos to learn the how-to's of cake making, working with fondant, and more so she is fully self taught in this industry.
Cake making is hugely time consuming and busy weeks result in very late nights, but often early hours of the morning is when creative juices flow best and some great figurine work comes out of it. She loves making out of the norm novelty cakes….its almost like sculpture!
Her favourite parts of the business is firstly the satisfaction she feels when a cake has been completed and come out exactly as she imagined or better and secondly when she receives wonderful feedback from her clients or she gets to see the smiles on their or their kids faces when they see their cake!
Little Bake Boutique makes birthday cakes, wedding cakes, baby shower cakes, cupcakes, custom cakes, cake toppers, and figurines. Make sure to visit their Facebook page to check out more designs.
Contact Tamsin via email littlebakeboutique@gmail.com, on her Facebook page or Whatsapp 072 501 8271