Being a Mom, we tend to spend most of our free time and extra money on our families or homes. Did you know that there are great side hustles that you can do, earning extra money plus getting your creative juices flowing? This can allow you to use your creativity and give yourself the freedom to do something that you might really find enjoyable. The beauty of side hustles is that you can make use of your existing set of skills, allowing you to reach your financial goals faster while boosting your confidence.
***Disclosure -The links in this post contain affiliate links and Kaboutjie  may receive a small commission if you make a purchase after clicking on a link.***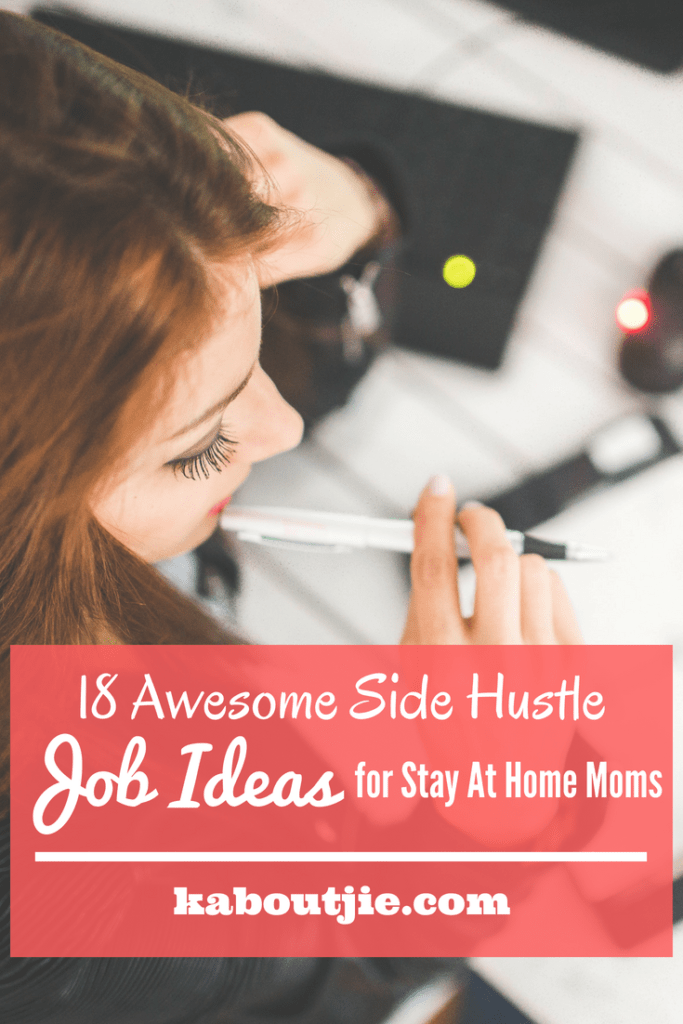 Side Hustle Job Ideas for Crafty Moms
Blogging
Unlike other part time jobs, a blog is relatively easy and affordable to start. All you need to do is purchase a domain address and host account. You don't have to be a technical guru to maintain your own website. You can keep it simple at first and then gradually build it up. The best part of blogging is interacting with other bloggers plus enabling you to write about anything that you're passionate about whilst making money.
Blogging creates the opportunity to earn passive income through advertising. By adding ads onto your website, you can earn money whenever someone clicks on the ad or makes a purchase. By adding affiliated links, you can earn residual income. Every time someone clicks on the link to register or make a purchase, you can earn commission.
The best thing about blogging is the flexibility. You can do it whenever and wherever you choose to do so.  You don't have to be stuck in an office environment.
Teaching music
Have you always had a natural talent towards song writing or mastering a music instrument/s? Use your skills to teach music classes or individuals on a part-time basis.
Small marketing business
Are you creative when it comes to marketing and advertising. Start your own business by doing freelance marketing and advertising for small businesses online or on social media. You can even incorporate this side hustle with your blog, by promoting these businesses through reviews on blog posts. This is a perfect example of how you can use blogging to increase the reach of other side hustles.
Photography
Taking beautiful photographs and having a "good eye" when it comes to photography is an excellent way of making extra money on the side by taking photos at weddings, baby showers or family shoots in beautiful locations.
Pet sitting
Advertise your services on social media. Looking after people's pets when they go away on holiday or weekends is a great way of earning extra money.  Kids love pets, and by getting them to lend a helping hand, it can be a great way to teach them responsibility when looking after a pet.
Pet grooming
Starting a pet grooming business on the side can be a lucrative and a low-cost side hustle. You can do it at your home or start a mobile business.
Fitness trainer
Are you a fitness fanatic and enjoy exercise? You can train people or even teach yoga or aerobics classes on the side. This is a great way of boosting your income while doing what you love.
Cooking classes
If you enjoy baking and cooking and can whip up masterpieces in the kitchen, then this is the side hustle for you. Sharing your recipes or teaching less skilled cooks how to make easy and simple dishes has great income potential.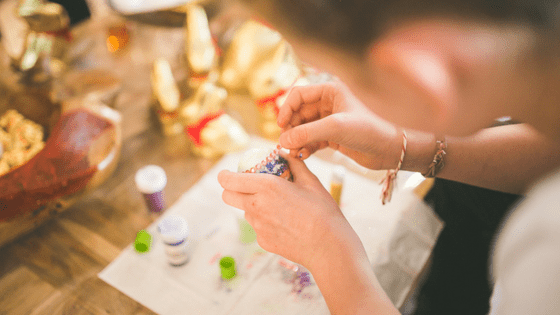 Sell your crafts
Being creative whether it is through painting, crocheting, beading, baking delicious homemade cookies or making unique gifts, you can earn extra money when selling your goods online or at your local flea markets.
Party planning / Wedding coordinating
Make use of your organizational skills by assisting people with party or wedding ideas. See your brain child coming to life can be rewarding and satisfying plus you can quickly build up a good reputation and generate more jobs through word of mouth. 
Mobile ironing service
If you are a domestic goddess and you find ironing therapeutic, you can offer your service by collecting people's laundry and dropping it off afterwards. A lot of woman will thank you for this service, as this is not something that most of us enjoy doing.
Ghost-writing
If you enjoy writing and would like to make extra money, then this is a great way of doing so. There are millions of websites out there and writing is a service that is always in demand. Someone must do the content writing.
Cover letter & resume service
If you are great when it comes to drafting up resume's and cover letters for prospective job seekers and you have experience in HR, then this is the perfect opportunity to earn money.
Carpet cleaning
This is a low-cost starting up business to do as a side hustle. Advertise your mobile carpet cleaning business on social media in the local groups or in the classified section of your local paper.
Bookkeeping/ Tax preparation/ Accounting
If you are great with accounting and figures and are knowledgeable about the latest tax laws and procedures, then assisting people part time with accounting or tax preparation can become a very lucrative side hustle.
Alterations
If you're good with a sewing machine and have a love for needlework, then you can earn extra money by making alterations to clothing items. Advertise on your local Supermarket advertisement boards, the classifieds in your local paper or social media groups.
Online surveys
Getting paid to do online surveys will not make you rich, but it is a great way to supplement your income. That money comes in very useful during the last stretch of the month before payday.
Proofreading
If you love reading and have an eye for detail, then this is the perfect opportunity to earn money online.
Conclusion
There are so many ways that you can earn extra money on the side with these great side hustles. This way you can earn money while doing activities that you enjoy or are passionate about. If you're good at something, why not earn a few bucks on the side while you're at it. With the rising cost of fuel, food and other living expenses, every opportunity to earn a bit of extra cash can go a long way towards paying the bills.