The nutrition and flavor of green smoothies is something everyone needs from time to time and you do not have to be a health nut to appreciate. When you have your special choice of green fruits and vegetables, all you need is an ideal blender to make your smoothie. There are several blenders in the market and while finding one should not be an overwhelming task, not all options you come across are reliable. Choosing a smoothie blender has more to do with its unique features and specifications than price tag although expensive models, as seen in several other kitchenwares, usually offer a greater value. Here are a few tips on how to pick the best blender under $100 for green smoothies.
The Concern
Before looking into the considerations you need to make when shopping for green smoothie blenders, it is important to quickly outline the concern. Blenders are designed for various blending requirements, yet most are less equipped to handle the fibrous vegetables and fruits. In fact, most blender breakdowns are caused when attempting to process the fiber-rich vegetable. Your biggest challenge will be to find a powerful blender that can chop down fiber-dense fruits and vegetables. Nevertheless, this does not mean there are no models strong enough for the task. All you need to do is look carefully and review all offers before spending money.
Note the different types
As aforementioned, there are various types and models of smoothie blenders in the market and landing one is an effortless process. However, it is important to understand what each type is best for to ensure you find a model ideal for green smoothies. The popular blenders in the market include the following:
a)

High performance blenders
These are the ultimate best blenders (like the Rolls Royce of cars) and probably cost the highest in the market. They have the most powerful motors (2 horsepower+) and peak performance that can turn soft logs into dust so leafy fleshy vegetables should be no problem. They are perfect for all blending requirements and cost between $400 and $1000 unmatched in quality, features, consistency and longevity. They are the best for green smoothies
b)

Conventional blenders
Coming in second place, conventional blenders are the most common and feature in most private homes. They have low-to-medium power and intensity. Although they are not perfect for chopping down fibrous vegetable, you can still find models that have improved performance leaning more into the high-performance blender category. When using these blenders for green smoothies, it will be important to first chop the fruits and vegetables to very small sizes.
c)

Personal blenders
These models feature a small blending container which is also the holding jar. With their low motor power, personal blenders are not suited to blending green smoothies.
d)

Immersion blenders
When looking for how to pick the best blender for green smoothie, immersion blenders may seem like the easy choice as they are very popular. However, they are quite inefficient as they feature low motor power and performance. These handheld models are the lightest in the market and ideal for beating eggs or whipping some cream.
There might be other types of blenders, but most of them fall under the above categories. Motor performance and blade types should be priority considerations before you pick any model. The ideal choice is high performance models.
Evaluate the feature set
The feature set is perhaps the most important aspect you need to evaluate before choosing any green smoothie blender. Key features that determine if a given blender is perfect for breaking down fiber rich vegetables and fruits include powerful motor, speed setting, quality and consistency of the output. Go for power motors of around 1000 watts and larger amount of torque especially for heavily used units. For speed settings, you can pick blenders with at least three settings. High end options have up to 10 different presets tuned for creams, smoothies, hot soups and juices other blends. It is advisable to use blenders with a few speed variations as they are known to offer more durability and better performance. Other minor features include aesthetic appeal, ease of cleaning, blade replacement and maintenance among such.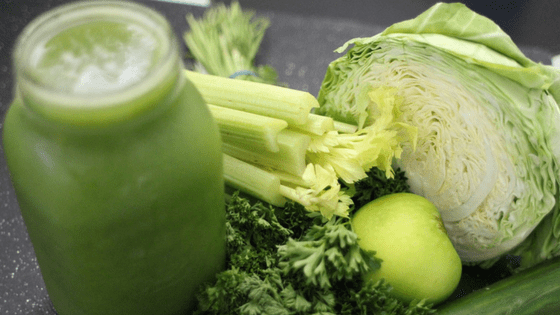 How will you use the blender?
It is important to factor in how you will use the blender particularly with regards to the load expected. A blender for occasional personal use can last longer as the load is not as great compared to commercial use. If you are going to prepare green smoothies for many people (say 50), you will need a powerful model that is designed for commercial outlets. Size and motor power still dictate the load a given blender can handle without breaking down. Similarly, blenders used more often and handling heavy load will require more maintenance and repair services than those used once in a while.
Reputation and quality guarantees
The easiest way to determine whether a given manufacturer or distributor offers reliable quality products is through reviewing their reputation. Comments, complaints and reviews of previous customers can help you with how to pick the best blender for green smoothie. If more people are complaining and giving negative reviews, the model is probably unreliable and you should avoid it. You can also look up manufacturer reviews and expert opinion from popular review sites. The insights will help you determine which models have actually been used for green smoothies and how they perform. Reputable manufacturers and distributors will offer quality guarantees including provisions to replace any delivery that arrives already defunct. A lengthy warranty should be a great sign of quality and durability.
Summary
There are several other minor aspects to think of on how to pick the best blender for green smoothie. Nonetheless, the above categories will help narrow down you options to blenders most suited for the job. It is generally advisable to shop from credible reputable shops that can guarantee original genuine quality from the manufacturer. This way, you can get all the benefits and features listed. Once you have outlined your unique needs, it is much easier to find products that have features to meet those needs. Remember to compare prices for competitive affordability. This should be the last step after considering all other aspects mentioned above.
---
About The Author
Hey there, I'm Nancy, founder and editor in chief here at TOMYCook.com, and I'm absolutely in love with food and health blogs. I'm on a mission to share my insider cooking, food and health tips with all of you…
Follow me:
Twitter @Nancy14734
Pinterest
---