With so much advice out there about what you should do to stay healthy, deciding what to eat and how much to exercise can be confusing.
Eating a diet that is good for your health and well-being can be easier if you remember to follow a few simple tips, tips that are common to all of the diet recommendations.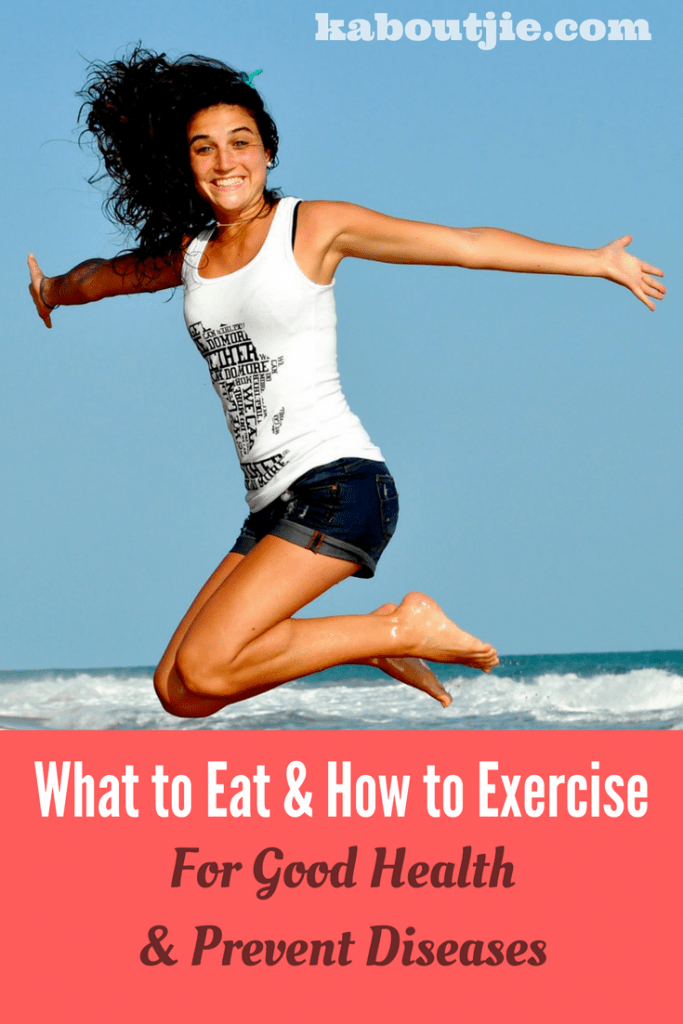 Get in the Habit of Reading Food Labels
One of the key ways of being sure that the foods you eat are healthy is to get into the habit of reading food labels on everything you buy. By reading the Nutrition Facts panel (the food label) you will know the type and the amount of nutrients each food you eat and each beverage you drink contain.
Key items to check on a food label:
Serving Size
Overall Calories
Calories from Fat
Amount of Saturated and Trans Fat
Amount of Fiber
Amount of Protein
The Food and Drug Administration offers a very helpful online resource on "How to Understand and Use the Nutrition Facts Label."
Foods to Eat Emphasize
The American Heart Association, the American Cancer Association, My Pyramid.gov and the Mediterranean Diet emphasize certain foods and de-emphasize others. The foods to emphasize include:
Fruits and Vegetables – 5 to 7 servings a day
Whole Grains – 6 to 9 servings a day
Fish – at least twice a week
Dairy (or calcium sources) – 2 to 3 servings a day
Fruits and vegetables are highly recommended even on LCHF (low carb, high fat) diets like The Banting Diet because they are high in vitamins, minerals and fiber while being lower in calories. Eating a variety of fruits and vegetables may be beneficial in controlling weight, preventing cancer and improving blood pressure and cardiovascular disease.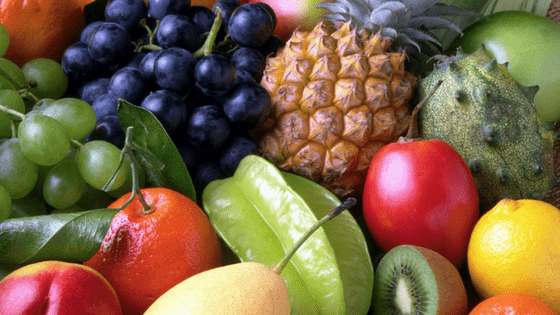 Eating whole grains in foods, high in fiber, can help with managing weight, lower bad cholesterol and may help in protecting against some kinds of cancer.
There are many benefits to eating fish containing omega-3 fatty acids (salmon, trout, halibut and tuna). These omega-3 fatty acics may help lower your risk of death from coronary artery disease, help lower cholesterol and blood pressure along with having an impact on other disorders.
For the dairy foods the best options are fat-free, 1 percent fat, and low-fat products.
Foods to Avoid:
There are other foods, the nutrient-poor ones which are recommended to limit eating, to eat less often and try to minimize. Overall one needs to work on limiting foods and beverages that are high in calories and low in nutrients like regular soda and alcohol. In addition one should limit the amounts of saturated fat, trans fat, cholesterol, and sodium eaten.
The foods to avoid or limit include:
Beverages and foods with large amounts of added sugars.
Partially hydrogenated vegetable oils to reduce trans fat in your diet.
Foods high in dietary cholesterol. (Less than 300 milligrams of cholesterol each day.)
Cut back on added salt in foods and as a seasoning. (Less than 2,300 milligrams of sodium per day.)
Alcohol in moderation. (One drink for a woman, two drinks for a man per day).
 Basic Red Meat Alternatives
A great and easy way to lower calories in everyday meals is to limit the amount of meat. There are many meat alternatives that will provide great taste and a large amount of protein to the diet while still being low in calories. Plus, some meat alternatives are very budget friendly. These products are easy to use and require basic cooking skills. Preparation will usually take the same amount of time as meat or less.
Using Beans as an Alternative for Meat
Any type of bean is a great alternative to meat in many meals, especially Mexican dishes. If chicken or hamburger meat is called for in a recipe, using a type of bean such as black, pinto or refried, will taste great and is an equal substitute. Beans are also very inexpensive, by eating more beans on a regular basis can lower the household grocery bill.
Cooking beans can be a lengthy process that requires several hours for soaking and cooking. If that is not possible or not desired, then using a can bean will work just as well. Make sure to rinse the canned beans with chilly water before using.
Soy Products for a Vegetarian Diet
Many companies that produce soy products offer specialty foods like veggie burgers, soy hot dogs and cold cuts. If cutting out meat completely, these products provide a convenient alternative to many everyday foods. The taste is very similar and has the same texture and appearance.
Tofu which is soybean curd is naturally bland but can absorb whatever seasoning or marinade it is cooked with. It can replace meat in stir fry recipes and in recipes that call for breaded meat, like chicken parmesan.
Textured Vegetable Protein (TVP) is made with textured soy flour and can look similar to ground beef. It can also be used like grown beef which makes it perfect for tacos, chili, and sloppy Joes.
Other Meat Alternatives
Other options for meat can be vegetables. By increasing the amount of vegetables in a meal will make it heartier and more filling. Plus, a majority of people do not consume enough vegetables making this a very healthy alternative.
In a lot of pasta dishes the meat can just simply be left out; spaghetti with no meatballs, lasagna with no ground beef and chicken alfredo with no chicken. These meals are simple, inexpensive and still very delicious.
Activity Guidelines
According to the recent guidelines for physical activity published by the Department of Health and Human Services staying healthy is easier if you remember to add in exercise along with making more healthy food choices when eating.
Adults – At least 2 hours and 30 minutes a week of moderate-intensity, or 1 hour and 15 minutes (75 minutes) a week of vigorous-intensity activity.
Older Adults – Follow the adult guidelines as able
Women during and after pregnancy – At least 2 hours and 30 minutes (150 minutes) of moderate-intensity aerobic activity a week.
These new physical activity guidelines from the Department of Health and Human Services vary the amount of physical activity people need each day depending on the different life stages.