A group of experts were recently brought together through a discussion, organised by BIC, a world leader in stationery, shavers, and lighters, to address some of the challenges faced in the education sector. The discussion aimed to provide educators with support through insights, ideas, and practical tools.
The discussion was facilitated by the highly esteemed media maverick and current 'Talk Radio 702' presenter, Refiloe Mpakanyane, who was joined by all-star panellists.  These included: "Swaggy School Teacher," Sibusiso Masombuka; Occupational Therapist, founder of Nanny 'n Me and co-founder of Play Sense, Lara Schoenfeld; Counselling Psychologist and founder of Shrink Mama, Reabetsoe Buys, and Journalist, Author and Founder of "The Village" Facebook group, Vanessa Raphaely.
A wealth of invaluable insights were shared by these experts, some of which include:
Communication and creativity are amongst the most important tools that educators need to use to overcome the obstacles that the pandemic still poses to traditional teaching.
Handwriting is pertinent in brain development and should not be replaced with the use of computers as a primary transcription tool.
Establishing a sound routine for children at home is an effective way for parents to compensate for the disruptive changes that the pandemic introduced to their children's lives.
Creating a supportive group for parents helps to alleviate the burden that they feel and allows them to pool resources to assist their children.
The 'Swaggy School Teacher', Sibusiso Masombuka, kicked off the discussion by sharing the most noticeable changes that he has experienced as a result of the pandemic, saying: "Education has transitioned into a different realm for both educators and learners. The most noticeable change was obviously that schooling moved from a physical to a virtual environment.
Learners have had to transition from having access to a school library with computers, and a physical classroom with a teacher, to learning behind a screen through online platforms. Even that was only available for privileged learners who could afford to access teaching material online through accessible technology.
Many kids were not able to attend classes due to lack of resources. As educators, platforms such as YouTube, WhatsApp groups, or Google Classroom were methods we used to  engage with students. Not having all students present on these platforms presented a challenge that we hadn't faced before."
In an attempt to maintain the quality of education that his learners received pre-pandemic, and to strengthen the human connection between himself and his students, Masombuka shared the approach he followed as an educator during the COVID-19 pandemic: "I believe that traditional schooling perpetuates the idea that education can only happen at school, when in fact it can happen anywhere and we're all responsible for it, not just as teachers.
I definitely used the change that was enforced on the industry as an opportunity for me to start my own YouTube channel. I knew some of the kids' parents were able to get the technological resources needed for me to engage with the kids. I also took up the opportunity to teach in various online schools, through which more than three million students were reached and impacted, in the first phase of the lockdown period alone.
To reach the kids that did not have the resources, I joined the Department of Education through its Secondary Schools Improvement Programme (SSIP), a GDE supplementary tuition program, which is being implemented on weekends in 298 sites across Gauteng.
As a team, we visited townships and rural communities to teach the kids. The project resulted in the development of teaching methods that would allow students to catch up on what they had missed out on during the lockdown period. Underpinning these activities, was the constant communication flow I maintained with the students and their guardians – to ensure a human connection amidst a digitally based world."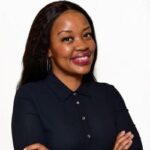 Commenting on the psychological impact of the changes enforced by the pandemic, Counselling Psychologist, Reabetsoe Buys, said: "A lot of research shows that an event of this magnitude is directly linked to mental health. People who struggle with mental health issues find that their symptoms get worse, while those who don't, often develop issues.
It is impressive to see that many teachers, parents and students have done exceptionally well as they adapt to the 'new normal' that emerged as a result of the COVID-19 pandemic. Educators have looked at new and innovative ways of teaching, while parents have worked on incorporating teaching into day-to-day parenting."
Buys went on to share her professional insights on what parents can do with their kids at home to compensate for the changes that took place in the education system: "It is important to establish a solid routine for children as it provides them with the safety and the boundaries that they need.
Ensuring that the kids take part in family activities is equally crucial. Allowing your kids to spend time outdoors where they can exercise and engage in physical activity, especially those that engage their senses, will help them burn off the energy they built up as well as activate different parts of their brain. The work that the parents put in, needs to be complemented by teachers, who in turn need to make sure that they engage learners with more than just the academic material in the curricula. We need to ensure that children are looked after holistically."
Commenting on the role of parents in supporting children amidst the pandemic, author, media consultant and founder of The Village SA (a trusted parenting group on Facebook), Vanessa Raphaely, said: "What I hear on The Village every day is that the fear of unemployment and uncertainty has never been as prevalent. As a result of that, many parents have feelings of anxiety and fear that have been misdirected towards teachers.
I founded The Village to ensure that parents and teachers alike have a safe space where they can break through barriers and emotions to focus on solutions to effectively support students. One of the most positive outcomes of the pandemic was how parents worked together to come up with innovative solutions to support their children – whether that was through gathering up, sharing the load, or pooling resources."
As an accomplished Occupational Therapist, Lara Schoenfeld offered her insight on the developmental and long-term impacts of typing in comparison to hand-writing, unpacking further the need for writing to develop fine motor skills, particularly for primary school students. Schoenfeld said: "Handwriting activates specific parts of the brain, which researchers believe are important for learning and memory.
Pediatric Neuropsychologist, Dr Colby Wiley, found that when children use handwriting, they're not only activating the motor cortex because they're using their hand physically, but are also using the motor planning aspects of the visual cortex as they visualize the letters in their minds.
Children would also use the language center of their brain to communicate, as well as the neural senses associated with reading and spelling. This is evidence that it is vital for students to learn to handwrite at school, to ensure that they develop these neural patterns that are beneficial for learning and memory. Writing, particularly cursive writing, also helps stimulate the right and left sides of the brain. Research on brain imaging confirms that this doesn't happen when children type."
Schoenfeld sheds further light on the importance of handwriting, stating that it improves children's literacy as it stimulates different parts of the brain to work together. Similarly, handwriting improves attention and cognition and contributes to self-regulation. It helps children think more freely, brainstorm, annotate, link ideas, and identify important points.
Schoenfeld highlights findings of Virginia Berninger, a professor of educational psychology, which suggests that children should first learn printing, as it stimulates the reading centers of the brain, after which they should learn cursive writing, which contributes towards spelling, composing and the ability to be creative. And finally, in late primary school, children can be introduced to touch-typing. Schoenfeld concluded by saying that the result of children using a keyboard instead of learning to write, is a reduction of the developmental aspects which contribute towards brain development.
Commenting on the pressures faced by educators to tailor teaching methods to different students, Masombuka said: "Teaching kids in a way that engages them requires teachers' understanding of the generation, what stimulates them, and what they respond to. Taking children out to teach them on the field, creating groups where children can learn from one another through peer learning, or using visual aids are all ideas that can be implemented to get more out of students."
Masombuka shared an experience where his colleague had a challenge engaging with students via Microsoft Teams. He suggested that his colleague conduct the lesson on TikTok instead – which resulted in a phenomenal outcome.  Masombuka stressed the importance of being relevant to audiences, as well as being creative and existing in an environment where children are present.
The discussion, organized by BIC, saw tremendous success, and received positive feedback from educators, parents, psychologists, and experts in the industry. Stakeholders have agreed that discussions like these are invaluable and crucial in finding practical solutions to aid teachers, parents, and students as they continue to navigate this "new normal". The activity reaffirmed the need of educators for access to regular support and useful resources.
These sentiments are aligned to BIC's greater vision for education in South Africa. Commenting on the initiative, Marketing Manager of BIC Stationery South Africa, Kutlwano Tshetlhane, said: "Education is a part of BIC's DNA, as we continuously work to improve the lives, spirits and educational opportunities of the children of our beautiful country, allowing them to reach their full potential and imagination.
This is what prompted our decision to gather industry experts to address some of the challenges faced by teachers, parents, and children. We aim to initiate conversations that cultivate, support, empower and provide practical tools that would allow educators, parents and students to overcome some of these challenges. We invite like minded individuals to join us on our journey as we write the future of education, together."
If you would like to view the full roundtable discussion, please see the recording on YouTube here.