Becoming a mom is so exciting, however it can also a very tiring and scary time too for new moms. These new mom survival tips will enable you to better handle all the changes that come with having a baby for the first time.
Get Support
Having support as a new mother is so important, particularly if you are a single parent. Don't be afraid to ask your friends and family for help when you need it.
Joining a moms and tots group is be a great way to meet other new moms. Forming friendships with other new moms will help you form a solid support system.
Rest When You Can
You may be tempted to clean your home or run errands whenever you have a spare moment, and yes some things will need to be done. However the truth is that if you wash the dishes today they will pile up again before you know it and will need to be done again. There is nothing wrong with letting the dishes (or other chores) sit for a while so that you can put your feet up.
Many new moms take the time their babies nap to try and catch up on all those things that need doing. Very often the best use of any spare time you have may be to catch a nap yourself or curl up on the couch with a good book.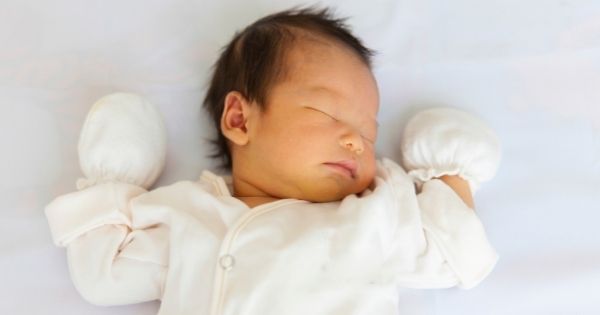 Start A Good Night Time Routine Immediately
A newborn baby will not be in any sort of routine and will only start getting into a routine later. In the first few weeks your baby will be needing a feed and diaper change every few hours day and night. What is a good idea from the start is to create a good night time routine so that in a bit of time your baby will know that night time is for sleeping and day time is for being awake.
Make sure to make a set bed time and bath time for the early evening, making a soothing time that signals to your baby that it is time for sleep
Keep Track Of Your Baby
While your newborn baby won't be in a routine for a while it is good idea to keep track of things such as breastfeeding times, bottle feeding times, sleeping patterns, diaper changes, expressing of milk and growth information. This can be very helpful for starting a day time routine when your baby is ready for that, plus if you have a checkup with your doctor they might ask for some information and as a new mom you might not be able to remember everything off hand, especially if you are lacking sleep.
Making use of a baby tracking app will make it so much easier to record information on the go and have it all at your fingertips when you need it. A baby tracking app will do it all for you so you don't have to worry about a thing.
Make Use Of A Baby Carrier
Newborn babies love to be held and kept close, plus keeping your baby close to your skin has many amazing benefits. This of course can be very tiring for new moms who want to give their arms a break. Investing in a good baby carrier or wrap is a fantastic idea. This will keep your arms free in case you want to do something without struggling with one hand, it will also give your arms a break.
Make Bulk Meals To Freeze
You may find late afternoons and early evenings tiring and hard. Babies are notorious for being fussier later in the day and you may find it really hard to get dinner cooked every evening.
Instead of trying to cook a meal from scratch every evening think about meals you can make that you can double up and freeze for using at a later time. Also look at things you can freeze to make your life preparing meals easier. A great example is rice. It is easy to make a big pot of rice, divide it into portions and freeze it for a later meal.
Be Kind To Yourself
It can be incredibly hard to find time for self-care, particularly when you are a new mom and exhausted. However making self-care a priority is so important and will benefit you greatly in the long run. Chances are good that you won't be able to find a lot of time (or energy) in the beginning to practice self-care but make sure to allocate some time even if it is just a few minutes a day to be kind to yourself.
If you have a good support system and have some help with your baby it will be much easier to find those spare moments. Don't be afraid to ask someone you trust to look after your baby for a while so you can treat yourself to a bubble bath or a quiet cup of coffee.
Trust Yourself As A Mother
When you become a mom for the first time it can be incredibly overwhelming and many people will come with advice and suggestions on every topic under the sun from how to put your baby to sleep, how often to feed your baby, what to feed your baby and what you should be eating while breastfeeding.
While getting feedback and ideas from others is great make sure to trust your instincts as a mother. Every baby is different and there are many different parenting styles. Put the focus on finding out what works for you and your baby.