Becoming a mother for the first time was the most amazing, scary and beautiful experience of my life. It also brought about so many challenges for me, including the feeling of losing myself. Yes being a mother was amazing and it brought me so much joy and fulfillment in many ways but I needed something for myself. Something that would inspire and give me a feeling of satisfaction, something of my own.
The work I was doing at the time suddenly seemed mundane and did not give me any satisfaction so I decided to open my own baby store (which later changed into this blog). Suddenly I was given an opportunity to challenge myself and build something amazing. I could use my brain that was going mushy from all the "goo goo ga ga" baby talk and hours of breastfeeding, rocking and nappy changes.
It felt incredible and it was so much fun. However there were also some hurdles along the way, so here are some of my tips for starting a baby store.
Take It Online
If you are going to start a business in these modern times the first place you need to be is online and as a mother it is a fantastic way to have the best of both worlds! You can be a mom to your children and run your business, all from home if that is what you want. Almost everything you need to do can be done behind a laptop in between your family commitments. This is something that I loved about opening my online baby store.
There is nothing wrong with opening a physical store, but take into account that you will need to manage it yourself or invest money into having staff to manage it. You will also have huge overheads for expenses such as rental and insurance.
Keeping it online keeps your expenses down to a minimum as well as gives you more freedom.
Be Unique – Be You
There are so many baby stores so there is competition. However that is not to say that you will not succeed – all you need to do is make sure that your store is unique and fits your personality so it stands out.
Stock Products That Help Parents
There are many beautiful and cute baby products out there and yes these will sell. However I truly believe that the products that will help you to grow your business are the products that will help parents. Make a mom's life easier by filling a need and you will find a loyal supporter.
A great example is Kaiby Baby Box that I stumbled across while searching for baby hamper stores in Singapore as I was wanting to send a friend a gift. They take the guesswork out of what your baby may need and also provide a great way to send gifts to parents.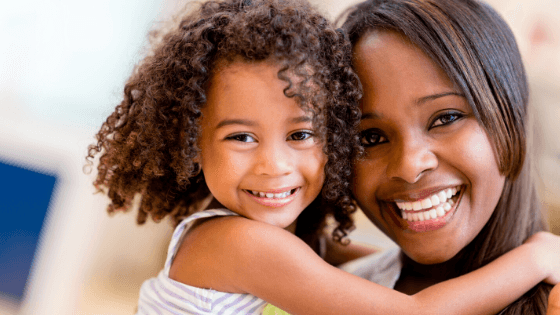 Learn How To Manage Your Website
Yes you may need a professional to build your website for you, but you also need to know how to manage your own website. It is going to be costly and time consuming if you need to ask (and pay) someone else every time you need to make a change on your website such as adding a new product.
Learn About Online Marketing
Marketing is going to be one of the biggest and time consuming tasks of your business. In order to get people to your website and then purchase you will need to know how to market online. It may seem overwhelming but it is not rocket science and just like you can learn how to manage your own website you can also learn the basics of online marketing.
One great thing about online marketing is that you can learn to do it all yourself and at little to no advertising expense.
Network With Other Mompreneurs
While there are many mompreneurs that consider everyone else direct competition you will also find that the majority of mompreneurs are very keen to share tips and even collaborate together for their mutual benefit. Start chatting to other mompreneurs online and you will very soon find a connection with some of them and form not only amazing, long-lasting friendships, but also a tribe that will support you and help you to achieve your business goals.