There are numerous benefits in knowing a second language besides being merely bilingual, especially when it comes to children. Bilingual kids are better at solving problems and may have a more critical view of the world. In addition, having more linguistic and cultural information enables them to visualize multiple aspects of one problem and even be more creative.
So, in essence, bilingual children come up first in school as well as in social situations due to:
ability to comprehend new information more easily;

understanding of different grammatical structures;

a general mental flexibility;

overall independent thinking;

can multitask and be creative problem-solvers.

The best age to push kids towards learning a second language
Although it is never too late to learn a second language in this ever more globalized world, all experts agree that there is indeed a big difference between learning a second language and acquiring a second language.
When kids "acquire" a language they do it on a subconscious level. Learning, on the other hand,  is a very conscious process. This golden period, when kids acquire a new language rather than learn it, is between age 2 and 12, basically anytime before puberty can offer slight advantages because of the plasticity and the overall number of synapses a young brain can have.
However, that does not mean one should drop the idea of language learning just because they have passed that "golden age". Teenagers and adults are always going to be better at understanding complex ideas and overall have a higher learning focus.
How can emerging technologies help kids assimilate new languages
Modern can be a two-edged sword. It can be highly beneficial to kids because it supports the educational process and prepares them for a technology-driven world, one even more advanced by the time they are going to reach adulthood.
Alternatively, it can be toxic, and there are plenty examples to go around. Kids are getting distracted from doing kids stuff and instead become addicted to mobile phones,  video games, and the internet.
However, we are here to talk about the benefits technology can bring to the language learning playground. Besides the endless amount of free resources, one can already find online the most fun, and interactive way kids can learn with the help of gadgets: language learning apps.
These apps have highly structured content that enable kids and adults to start with the absolute basics and progress steadily towards fluency.
Besides a cleverly developed learning structure, the user will also get an interactive and gamified experience. This is the point where kids will get hooked, in a good way, obviously.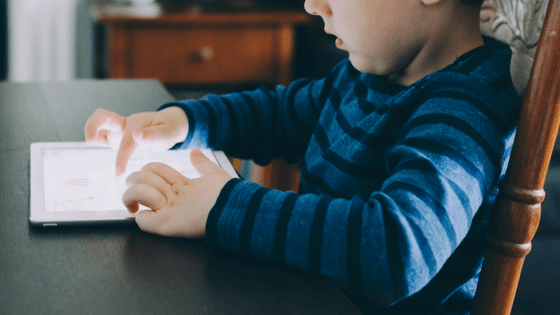 Mondly: A different approach to language learning
Mondly is a highly popular language learning app, having a vast amount of potential languages you can learn, compared with other similar apps. Mondly offers 33 languages including Afrikaans but the best part is that you can make any type of language combination you need, a total of 1056 to be more precise. So if you are interested in learning, let's say: Hebrew from Afrikaans you can do that!
Mondly's main app can do wonders with daily practice for both adults and children. For younger kids and toddlers, Mondly offers a separate app, called MondlyKids especially designed to stimulate imagination, keep them interested while actually teaching the basics of a new language.
The company also takes language learning technologies to a new level, integrating VR (Virtual Reality), AR (Augmented Reality) and an AI chatbot system to reach a real technological immersion.
Sure this may seem like a different approach to education in general, far away from what we call traditional but in essence, these technologies will be inevitable in your kids' future. Then again, think about the level of excitement and involvement learning in VR or AR can produce.
Mondly's Giveaway
Mondly is offering two premium accounts, meaning complete and unlocked premium courses for one year. One coupon for Mondly's main app and one for the MondlyKids (designed for toddlers and younger kids).
To enter this giveaway leave a comment on this post and mention the product you are the most interested in winning. Also, share any tips you may have about teaching kids a second or a third language!
The winner will be announced on Thursday 05 July 2018  via blog post and the winner will be notified by email.