Losing weight after giving birth is very often a huge concern to moms. Just remember that the most important straight after giving birth is to make sure that you and your baby are healthy and happy.
Try and keep the first few weeks for adjusting to having a new baby, for resting and to bond with the newest member of your family.
Don't push yourself into exercising for the first 6 weeks, rather wait until after your 6 week check up with your doctor. If you do feel a huge need to get some exercise in try and go for a gentle walk, this will also be easy to do with your new baby, you can push your baby in the pram.
While you shouldn't be dieting at this time, try and eat healthy foods, especially if you are breastfeeding. You will probably be eating more than normal if you are breastfeeding and that is fine, just make sure you eat the right things.
Remember to be patient with yourself. You may see all those celebs fitting into their size zero clothes a week after giving birth but chances are good that celeb had a very unhealthy way of losing all that weight so fast.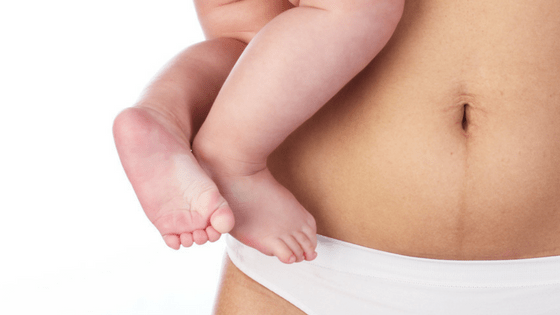 So here are your 10 Tips for Weight Loss After Giving Birth:
1 Start off gently with walking
It is important to start off exercising gently after you have given birth. Your body has taken strain during pregnancy, labour and birth and if you are breastfeeding too you may have less energy than ever.
Start off with gentle walks, building up to more brisk walks. Walking is one of the best exercises you can do!
The best part of walking is like already mentioned, you can bring your baby with in the pram.
2 Exercise with baby indoors
You may have noticed that you have a lot less freedom now that you have a little baby. It may be frustrating, but that doesn't mean you can't exercise if the weather is not suitable for walking outside with your baby.
Dancing is a great form of exercising and you can dance with your baby. Put on some funky music and get jiggy with it. If you have baby blues or PND this will help, music and dancing like made when nobody is looking lifts the soul.
You can also do squats, sit ups and arm lifts with your baby. This is another great way to bond and get your exercise in at the same time.
You can also try out some yoga with your baby. There are loads of videos on Youtube for exercising with baby.
3 Drink lots of water
There are so many studies done on how drinking lots of water can assist with weight loss. Drinking water has so many benefits you just can't go wrong.
Plus if you are breastfeeding it is very important to keep yourself hydrated to keep your milk supply up.
Adding slices of lemon to your water will not only give it a fresh taste making it easier for you to drink more water, but it will also have even more weight loss benefits for you!
4 Stock up on healthy snacks and chuck the junk
You can't deny it, if you have chips, biscuits and other tasty treats at home they will be eaten. So make sure to stock your kitchen with healthy snack alternatives. Having an apple every day instead of gorging on those delicious biscuits will make a massive difference long term.
5 Eat regular, small meals
Do you always miss breakfast? That is the most important meal of the day, since you need energy to get through the day.
Do you always have a large supper?
Eat breakfast, lunch and supper, making sure each meal is a small meal. This is much better for your health and your weight than eating one large meal a day.
You can also have a small smack in between each meal.
6 Breastfeeding
Breastfeeding has incredible benefits for baby and mommy. Breastfeeding is known to be the best way to lose weight after birth.
When baby suckles this pulls the uterus back into shape. Mommy will also be burning massive amounts of calories to produce breast milk.
7 Eat Super Foods
Include super foods into your meals. These are foods that are packed full of nutrients and are low in fat.
Fish for Omega 3, chicken and lean meat for protein and milk and yogurts for calcium.
Other great super foods foods to eat are avocado pears, blueberries and bananas.
8 Get enough sleep
Not getting enough sleep can make it harder to lose weight. Being a new mom it won't always be easy to get a full night's sleep, so if you are able to nap with baby and catch some extra shut eye it could help you more than you think.
Often a new mom uses baby's nap times to get things done, but try and use it to catch up some much needed sleep. You will also cope so much better if you have enough sleep.
9 Relax and Lose the Stress
Stress can actually make your body resistant to losing weight due to stress releasing cortisol which can make you put on weight.
Being happy and relaxed is an important part of being healthy and getting to your goal weight.
10 Go on a health Retreat
Many moms have found that when their child is two or three years old they are fine to leave them with their father, grandmother or aunt and take a week away to get back in shape.
There are health retreats all over the world where you can go and spend a week doing Yoga, relaxing on the beach, enjoying massages and eating a healthy diet. One of the best places to get back in shape for women after pregnancy is Bali.
There are many retreats to choose from and I recommend you do your research before deciding on which one is best for you. If you are going in 2017 then you may want to get in contact with Sophie who is currently starting a new retreat in Bali and plans to open by June 2017. If you are going sooner you may want to take a look at BaliSpirit to find a retreat which suits you.
What have you done for weight loss after giving birth?