Our family loves pizza and when I told my daughter we were going to make home made pizza she was very impressed!
Home Made Pizza Dough Ingredients
1 teaspoon sugar
4 cups flour
1 sachets yeast
2 teaspoons salt
1 ½ cups water
¼ cup olive oil, plus 2 teaspoons for brushing dough
STEP 1:
Pour 1 ½ cups warm water into a large bowl and sprinkle with yeast. Let stand until foamy (about 5 minutes)
STEP 2:
Whisk sugar, oil and salt into yeast mixture. Add flour and stir until a sticky dough forms. Transfer dough to an oiled bowl (olive oil) and brush top with olive oil. Cover bowl with plastic wrap and set aside in a warm, draft-free place until dough has doubled in size (about 1 hour). Turn out into a lightly floured work surface and gently knead 1 or 2 times before using.
STEP 3:
Heat oven to 220 °C and roll out pizza bases. Put pizza base onto oven tray and coat top with tomato & onion mix or an Ina Paarmans pasta sauce. Add cheese and toppings. Bake until dough rises, cheese has melted and toppings are cooked well.
This is an awesome activity to do with my 3 year old daughter, she loves the process of mixing the dough, kneading it and her favourite of course is putting the toppings on. She takes great pride in telling us all that she has cooked us supper!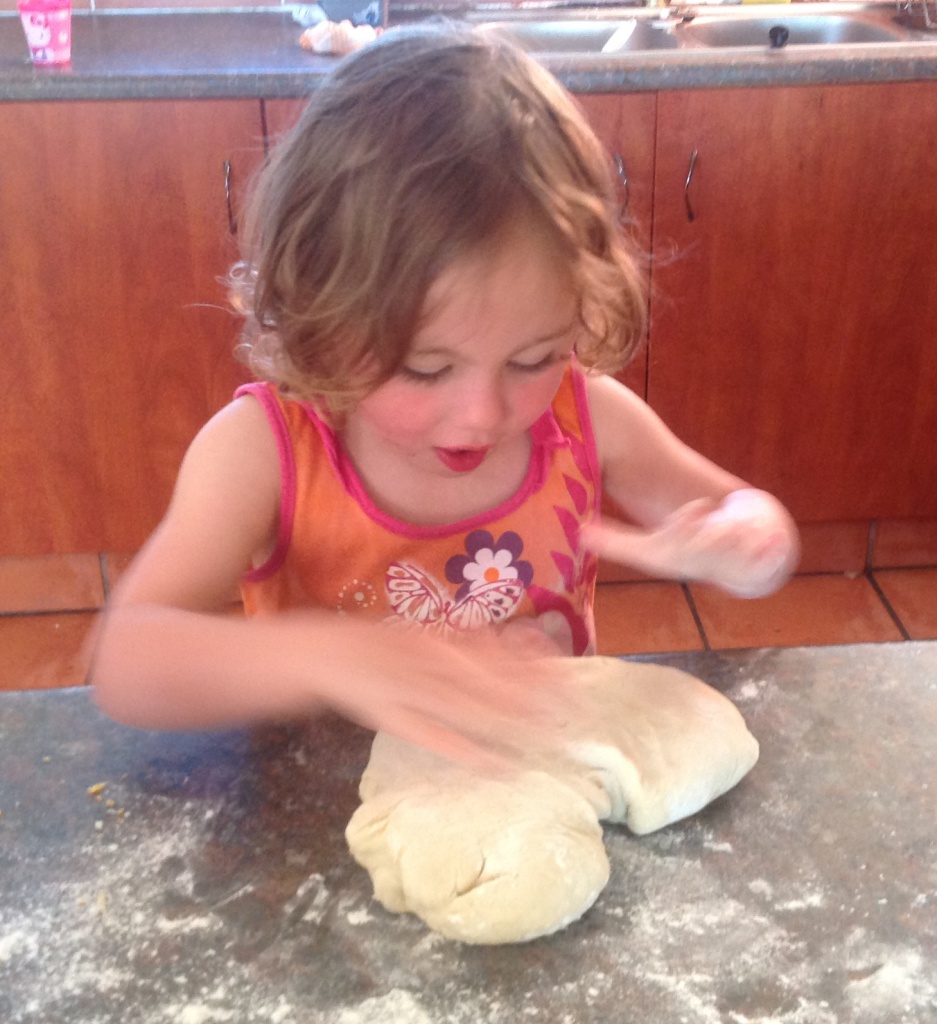 Have you made home made pizza before?