Frequent shifting of home not just builds stress in your life but involves laborious work of packing and unpacking of materials. You have to scrutinize between what you need and what not. If your job demands shifting home frequently you would understand how it feels to forgo the furniture that you would love to have at your home. It is the furniture which occupies the majority of our home spaces and makes our home lively. When you are frequently shifting your home, you cannot afford to have furniture which you like.
To counter this, many furniture services companies are now available in the market to satisfy customer needs. They are involved in providing furniture to the customer for a stipulated period of time on furniture rental basis. Moreover, if you are keen to keep furniture with yourself, you can even purchase it at an affordable price. Some of the other benefits include;
Availability- Stocks are piled up for customers who are in need at any time. Just select from the wide range of furniture options required for your home and will be delivered in no time.
Different Designs And Style- These kinds of services stocks up not just traditional furniture but modern furniture as well. It is up to you to decide which is best suited for your home. Moreover, you can mix match and choose both traditional and modern furniture.
Affordable price- The price of these type of furniture is of rental basis. You can choose when to return or you can pay the amount on monthly basis. Some furniture services prefer to provide deep cleaning services for furniture after a certain period of time which is absolutely free of cost.
Quality Products- Once the furniture has been returned, it undergoes refurbishment process thus restoring the quality for further use.
There are many furniture services available which you can find it easily through online. Before choosing the one, look for its reviews, customer service, years of experience and many for your pleasant stay.
Buying new furniture can cost a lot; instead, you can get furniture for a rent till you stay. If you are not able to afford stylish modern furniture then go out for rental furniture to make your home look elegant. Below is the list of furniture that is made available for a charge;
Living room- Carpet, sofa, side table,
Bedroom- single bed, double bed, mattresses, curtain
Dining room- dining table
Kitchen-Refrigerator, cooktop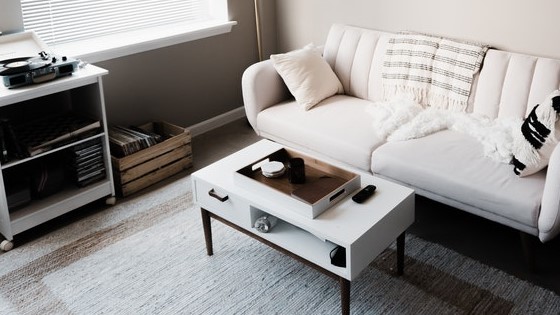 Whether you are an executive or a student, furniture services have different packages which include different type of furniture as per customer need. You just have to pick the package that's suitable for you and will be delivered in no time. For home builders, these packages and services are boon to their business to showcase their home to the client with clarity.
The idea of ownership has been gone and sharing has become a business. People these days prefer to rent to so that others can gain superior experience which cannot be afforded with ownership. Amongst many services, furniture for rent gives an experience of satisfying your interest which you cannot dream of owning it. Moreover, it is highly beneficial to the people who frequently shift places.