Children explore the world with their bodies, so their mental and physical skills develop hand in hand. Many parents shop for the most attractive pictures with simple arithmetic, but the best educational toys for toddlers are the ones that involve their bodies and fingers. Such activities help them acquire and develop some mental skills too.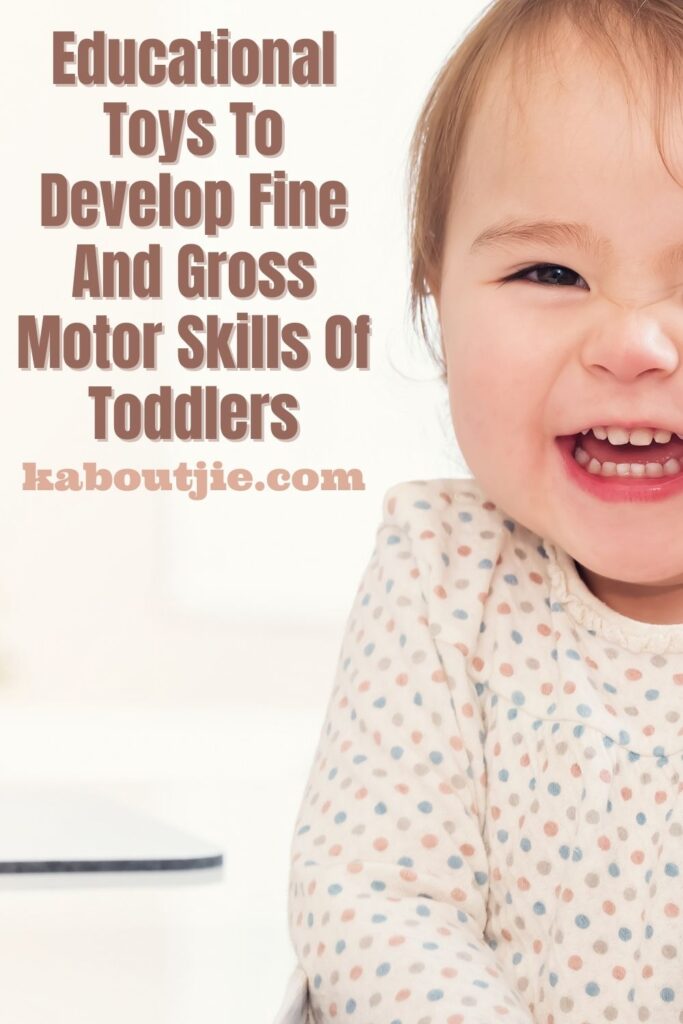 Children love jumping, climbing, crawling, and they use their hands to explore the world. Truly educational toys develop their motor skills by making them use their bodies and fingers in some intricate ways. For example, research has confirmed that fine fingerwork when playing with plasticine helps kids learn to count and overcome speech defects.
Physical games also facilitate kids' personality development: they help them gain confidence, increase spatial self-awareness and improve their creativity. And playing those games with other children helps them learn their boundaries, make friends and develop social skills. This is what Pikler toys and Montessori boards do better than any other games.
Pikler toys for gross motor skills
More than a century ago, Hungarian pediatrician Emmi Pikler developed a climbing triangle in order to help children develop gross motor skills. Pikler triangles have rungs, so they are actually ladders, and they may be used by children from 6 months to 8 years of age. Besides working on their motor skills, they help them
build muscular strength,
develop logic, memory and creativity,
improve their physical balance and spatial co-ordination.
Pikler climbers are quite compact, portable, and they may be used indoors as well as outdoors, which makes them a very practical solution too. You may now set a gym for your child in his room, move it to the garden in a good weather and even take it with you when you go camping. They are perfectly safe to play on as long as the children are not left unattended.
The concept has been developed further since Pikler's times, so now there are other kinds of Pikler toys too, like climbing cubes and transformable climbers, collectively known as climbing furniture. They come in different shapes to add diversity to the child's education and focus on different skills and abilities.
Montessori Busy Boards
Also called busy boards, these refer collectively to various board activities that let the child play with all sorts of small items, like trees, hats, flowers or simple geometric figures, fixed to a board. They help children
practise fine motor skills,
develop logical thinking,
learn more about the world,
expand their vocabulary.
The items come in different shapes and colours, and their surfaces have different textures too. It's a beautiful way for a child to discover things and develop intellectually and artistically. Busy boards may be used from as early as one year of age, and they have also been employed with kids that have some developmental disorders too.
Sensory walls for fine motor skills
A variation on the theme of Montessori boards is a sensory wall, which is larger than a busy board and therefore allows more items to be included in the play. It is a lot richer in detail and a lot more gripping, which makes children enjoy it for a longer time before they lose interest. A sensory wall may be attached to the actual walls in the house, and unlike a busy board, it may be played outside too.
Why purchase Sensory Walls to develop fine motor skills
There are a huge variety of large selection, different pieces of boards and colors.
Your children's safety must be guaranteed as only 100% organic, eco-friendly and non-allergic materials have to be used.
Sensory walls are made also for special needs of autistic children.
Usually, you may customize your Board as specifically as you like, to create your own individual design.