Do you have a problem with clutter in your bedroom? Is everything scattered around the room starting with clothes, books, linens, and ending with your shoes? If yes, then you need a quick and easy to implement solution to this problem.
According to specialists, a cluttered bedroom will affect the quality of your sleep which leads to you being sleepy and completely out of focus during the day. I don't have to mention that this can lead to low levels of productivity, which leads to a lower quality of life. And all these because you didn't know how to organize your bedroom!
Since I know that most bedrooms are small and cozy, the best idea for a well-organized space is a custom cabinet bed and below I listed three wonderful design ideas that work for everyone regardless of age and design preferences.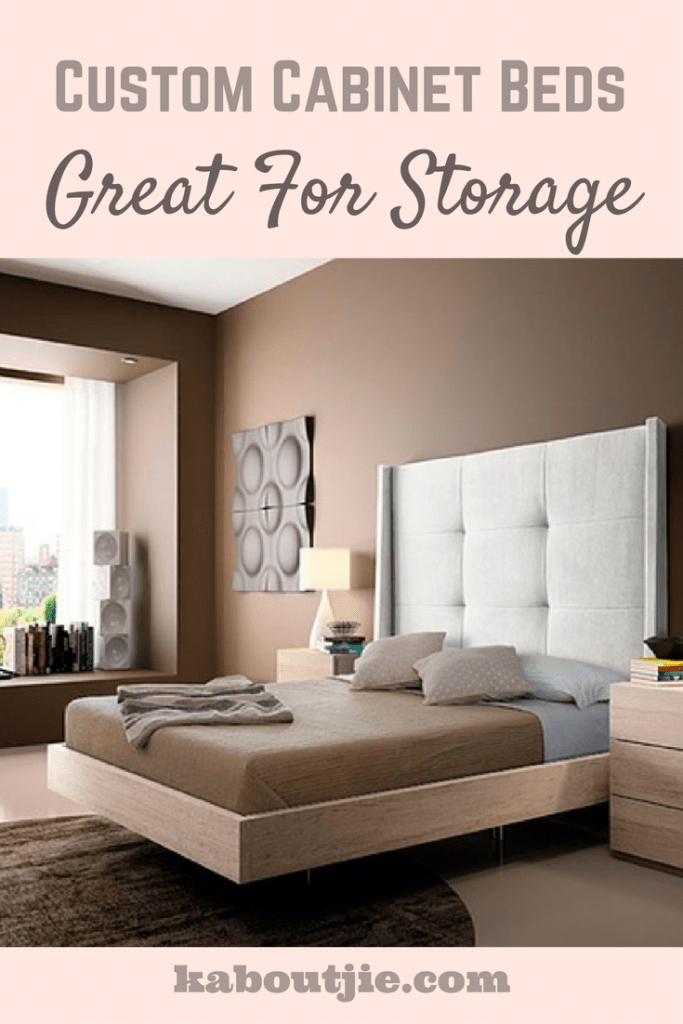 #1: A Bed That Morphs Into a Cabinet during the Day
This idea is absolutely great as it allows you to completely get rid of the bed during the day. It works amazing with extra small bedrooms and it offers lots of opportunities to spruce the place up.
This type of bed should be custom-made and you must make sure the mattress fits it perfectly. It's also recommended to get an adjustable mattress since the bed is not always laid out (on Best Mattress Reviews & Guides about this type of products).
It's best to choose the wood in the same color as the rest of the furniture or the flooring. This way, you create a uniform space and keep things simple, eliminating the idea of clutter. Basically, during the day, your bed will become an elegant cabinet that can be used as storage space (only the upper side and the cabinets that are designed for storage). This gives you space to install your office and work or simply create a cut and comfy reading space.
During the night, the doors of the cabinet open and the bed will unfold preparing the room for the night. While it may seem a bit of a work, the idea is quite ingenious as you don't have to hoist the entire bed against the wall (as it happens with a wall-bed).
#2: Extra Storage
If you don't need (or don't want) a bed that folds in during the day, you can always eliminate clutter by adding several custom-made cabinets to the bed frame.
For instance, if there is space under the bed and you're not using it, a few drawers can solve the shoes and books issues. You can even use these drawers to store linens or toys (if the bed is installed in the children's room).
Another cool space to install cabinets is around the headboard (on the sides or on top). These don't really need to be attached to the bed but they should frame it in to create the idea of warmth and coziness. You can even install several lights on the bottom of the cabinets that come over your head and eliminate the need for a lamp.
#3: A Bed made of Cabinets
This idea is a bit crazier and works best in youth rooms as it is unusual. However, it looks quite nice and solves the clutter problem in one take. The idea is to create a surface for a tall bed out of medium-height cabinets and use smaller cabinets to create the steps of a stair. At the end, you'll have a bed on top and storage space (nicely hidden) below.
The great part is that you don't need a fixed bed frame for your mattress and there is plenty of space for things you use while in bed (books, a laptop, a tablet, and so on).