Before we have a look at the best organic nipple creams available on the market, we need to share a few tips on what you can do to avoid or minimise cracked and painful nipples.
Many Moms dread those fussy and hungry noises their new born makes when she get's hungry. Even though there are so many benefits associated with breast feeding, it is not pleasant when you're suffering from painful and sometimes bleeding nipples.
The symptoms of traumatized nipples are usually:
• Soreness
• Oozing
• Bleeding
• Throbbing
• Cracked nipples
***Disclosure -The links in this post may contain affiliate links and Kaboutjie may receive a small commission if you make a purchase after clicking on a link.***
What may the cause be for cracked nipples?
The two most common causes of sore and broken nipples are either poor latching or suction trauma as the result of incorrect positioning.
There are different reasons for not positioning the baby correctly and nursing is a learning skill for moms and babies alike. It takes practice and trying different positions and techniques to finally find what works best for the both of you.
Good latching is vital to a baby's feeding patterns. A baby that has a shallow latch will not be getting enough milk and will feed more frequently.
Once you've established what is causing your sore and cracked nipples, it can be avoided and not become a recurring problem. Lactation consultants can provide you with breastfeeding and latching techniques and they can monitor you baby's sucking patterns and strength which can also be a possible cause.
How can cracked nipples be treated?
Proper positioning during nursing is essential to prevent any trauma to the nipples. There are also several home and store-bought options for treatment.
Organic nipple creams can help soothe your pain between breastfeeding sessions and the ingredients are safe for your baby. Your baby will ingest small amount of whatever ointment you choose to apply on your nipples, therefore it's best to opt for products that you know are safe and don't contain any chemicals that may be potentially harmful to your baby.
Thankfully in these modern day and age there are lanolin-free nursing creams available for purchase.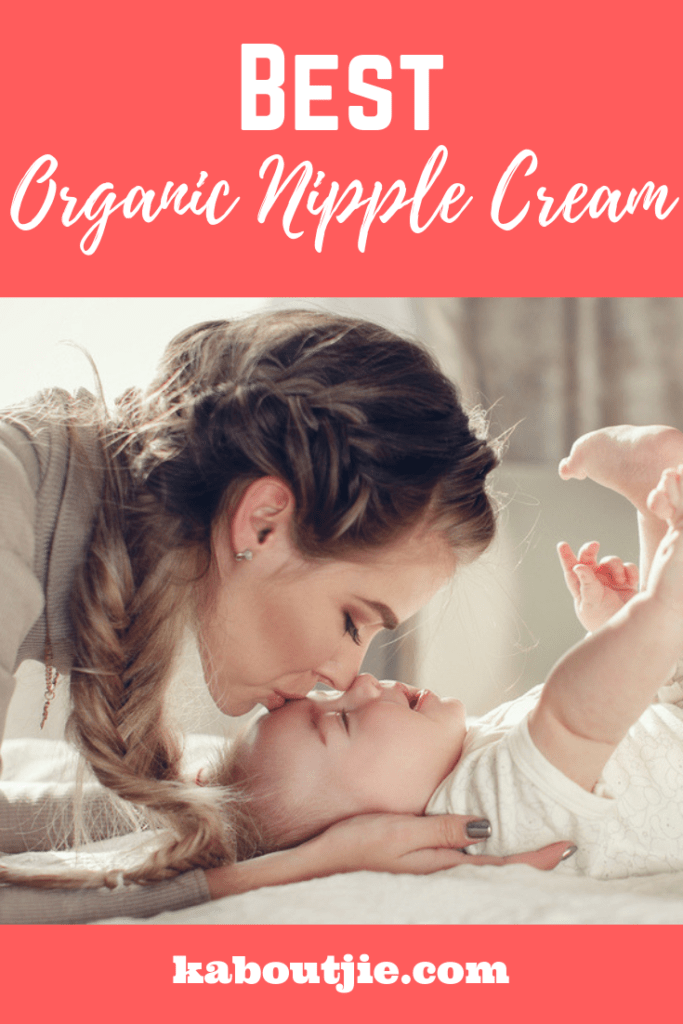 11 Best organic nipple creams
1. Motherlove Nipple Cream
Motherlove is a 100% USDA certified organic and cruelty-free herbal salve that provides much needed relief for sore and cracked nipples from breastfeeding.
• The skin is softened in a safe and effective way to help relieve the pain from nursing.
• All the ingredients are natural and are hundred percent safe for both Mom and baby and there's not need for washing it off prior to the next breastfeeding session.
• A full refund is given if the customer is not satisfied with the product.

2. Camille Beckman Mom & Baby All-in-one Natural Vegan balm
• This balm moisturizes and soothes itchy dry skin and lips.
• Suitable and safe for mom and baby when breastfeeding.
• Providing nourishment while soothing painful nipples.
• This is a vegan, gluten free and not animal testing product.
• A great lotion alternative for dry spots on baby's skin.
3. Medela Tender Care Lanolin All-natural Nipple Cream
This ointment glides on smoothly and it is made from all-natural and safe ingredients (including lanolin) for both Mom and baby.
• This product is hypoallergenic and designed for Moms who experience discomfort from incorrect latching which led to cracked and sore nipples.
• The cream is easy to apply and there is no need to remove it before the next breastfeeding session.

4. Earth Mama Organic Nipple Butter
A soothing nipple butter made from organic herbs that were traditionally used for soothing and moisturizing dry nipples and skin.
• Dermatologist tested and the preferred choice at Hospital NICU's.
• USDA Organic certified and contains no petroleum, parabens, lanolin or artificial fragrance.
• No need to remove it before the next nursing session.

5. Milkies Nipple Nurture Organic Nipple Cream
• Milkies nipple nurture balm is made from organic ingredients which include: marshmallow root, calendula and Shea butter and provides relief and promotes healing of cracked and painful nipples.
• This product is 100% organic, made in the USA and contains no lanolin, harsh chemicals or additives.
6. Cora Organic Nipple Cream
All-in-all a great product which is infused with coconut oil, Shea butter, marshmallow root and chamomile to provide you with a 100% natural nipple care solution.
• USDA organically certified.
• This cream is quickly absorbed with no sticky residue, as the product is made from six plant-based materials. The proprietary blend of essential oils contains natural healing properties and the plant-based moisturizers helps prevent cracking and dryness.
• Cora's nipple cream is made from ingredients that are sustainably sourced which make it eco-friendly and the balm is free of fragrance, alcohol, glycerine, sulphates, dyes, parabens, bleach, phenoxyethanol and animal cruelty.
• Don't opt for commercial nipple creams that is loaded with undisclosed chemicals and rather make use of this 100% organic and safe product.
7. Mommyz Love Organic Nipple Cream
This versatile nipple cream can be used for soothing, healing, moisturizing and protecting your nipples when breastfeeding and can also be used for diaper rash, on baby's dry spots, on your skin and lips.
• The cream is formulated to be easily absorbed into the skin and has no odour. Your baby won't even notice the difference when you've applied it.
• When you've applied it around the nipple are, it will help relieving friction or discomfort causing from strong pulling or sucking.
• USDA certified organic and pediatrician tested to ensure quality, purity and safety. This product contains no hidden toxins or other chemicals (Lanolin, petroleum, dye, gluten, GMO, synthetic fragrances).
• This product is not tested on animals.
8. Era Organics Mommy Balm
This Mommy balm is a certified organic nursing cream to provide soothing and moisturizing relief for painful and irritated skin.
• This product heals cracked irritated skin while protecting it from chaffing and excess moisture.
• The anti-inflammatory ingredients help relief pain and irritation and is one hundred percent for Moms and babies, as it contains no hidden chemicals or toxins.
• The product is free from:
o Lanolin
o Paraben
o Alcohol
o Mineral oil
o Perfumes
• The product contains natural ingredients which include: Sunflower oil, Cocoa butter, Apricot oil, arrowroot powder, chamomile extract, calendula oil and more.
• 60 Day full money back guarantee.
9. Bamboobies Organic Nipple Cream
This nipple cream is 100% organic and safe for breast feeding Moms and babies. It moisturizes, protects and soothes cracked and painful nipples, increasing your overall comfort after nursing.
• Made from non-toxic ingredients that are safe for ingestion by your baby.
• Apply to nipples when needed and there's no need to wash it off before nursing.
10. Bella B Naturals Bee Nipple Nurture Butter
This wonderful product is made with the best natural ingredients including cocoa, Shea and mango butter to provide healing effects not just for breastfeeding Moms but also to treat thrush infections.
• A plant based natural product that contains no parabens, lanolin or petroleum.
• Easy to apply and no need to wash it off before nursing.
• Has a thick consistency for long lasting results as it sticks after application.
11. Lansinoh Lanolin Nipple Cream For Breastfeeding
Lansinoh was founded by a breastfeeding Mom and has been helping breastfeeding moms for more than 30 years. They have a range of products available and comes highly recommended.
• The Lansinoh nipple cream is made up of 100% pure lanolin. The proprietary filtration process ensures that all impurities, detergents or trace pesticides are gently removed.
• The number one nipple cream recommended by doctors and lactation consultants in the USA and are endorsed by millions of Moms all around the world.
• The product is BPA free and hypoallergenic and has a moisturizing, soothing and replenishing affect on sore and cracked nipples from nursing.
• Contains no parabens or preservatives.
• Safe for babies and doesn't need to be removed before nursing.
• Comes in a convenient travel size, so Mom can store it in her handbag, nappy bag or vanity.
• The Lansinoh nipple butter is manufactured to be close to your own skin's oils and has been used as skin protector and moisturizer for many years.
• The Lansinoh nipple balm creates a barrier on top of the skin which prevents moisture while softening the skin.

Other helpful tips for treating sore and cracked nipples
1. Applying breastmilk
Applying fresh breast milk to the affected area may assist with healing due to the antibacterial properties that breast milk contains. After washing your hands, gently apply a few drops of the milk to the nipples. Allow it to air dry before covering up.
2. Damp compresses
There are no antibacterial benefits associated with this method, but it can provide you with soothing relief when dipping a wash cloth in warm water and placing it over your nipple for a few minutes after you've wrung it out. Gently pat dry afterwards.
3. Salt water solution rinse
You can use this homemade saline solution to help you with hydrating the skin and promoting the healing process. To avoid the chances of bacteria contamination, it's best to make a fresh batch of the saline mixture daily. If your baby doesn't like the salty taste of the dried solution, rinse nipples gently before a feed.
Mix half a teaspoon of salt in eight ounces of warm water.
Soak your nipples in a small bowl that is filled with the warm saline solution for more or less one minute after nursing. (a squirt bottle with the saline solution can also be used).
Pat gently dry.
4. Change your nursing pads regularly
Nursing pads should be changed the moment they become damp. If the moisture is left against your nipples for too long, it can delay the healing process. Try to avoid nursing pads with plastic linings as they can obstruct airflow. One hundred percent cotton pads are the best ones to use.
Helpful tips to try during your nursing session
• The initial latch usually hurts the most. You can try a brief application of ice to numb the area just before baby latches.
• Experiment with different nursing positions to see which one is most comfortable and works the best for you and baby.
• Try nursing on the uninjured (or the lesser injured) side first, as your baby tends to suck more gently on the second side offered.
• It happens that breastfeeding can just become too painful to bare. If you are taking a break from nursing, is vital to express your milk from the injured side to avoid mastitis and to maintain your milk supply. When even pumping is getting too painful, try hand expression.
Tips for in between breastfeeding sessions
• It is important to expose your nipples to air whenever possible.
• When you are wearing a bra, make sure your breast pads are changed when damp. Some mothers prefer wearing breast shells to protect the nipple from the friction of the bra or dampness.
• You can use a non-antibacterial and non-perfumed soap to clean the affected area very gently and then rinse off well under running water. It is not recommended to use any soap on the nipple areas unless the skin is broken.
• If you are still experiencing pain and nothing seems to work you can opt for Ibuprofen (Advil, Motrin) or acetaminophen (Tylenol) which can be used when breastfeeding.
• If you are experiencing any signs of oozing, fever, inflammation or redness, pus or any other signs of infection, contact your health provider. It is possible to have more than one infection at once (both bacterial and fungal).
• If you have an infection, ask your doctor if there is a possibility of using an oral antibiotic. Some studies found that using topical antibiotics in conjunction with good nursing techniques might not be enough when infection is present.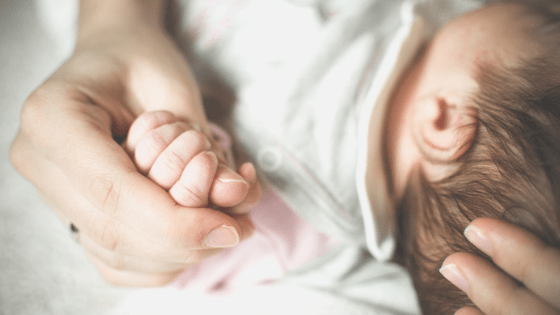 Conclusion
Cracked and sore nipples are most often a symptom of nursing. While it is important to treat the condition and to help the nipples heal, it's even better to find the cause of the problem.
With all these amazing organic nipple creams that are available on the market today it, Moms don't have to continue experiencing discomfort from cracked and painful nipples. The great thing about organic products are that it is safe for both Mom and baby as it contains no harmful chemicals, perfumes or other elements that may have a negative effect on your baby.